Sumner Birthday Ideas * Birthday Parties for Kids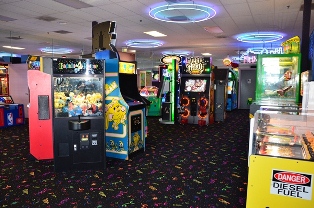 Do you live in the Sumner WA area and are looking for birthday party ideas? We can help! Just a short distance from Sumner is Odyssey 1 where birthday parties for kids are fun for all.
We offer a safe indoor environment – no need to worry about your outdoor birthday party being rained out!
If you have had home birthday parties for kids before, think how nice it will be to have a great party, head back home to Sumner WA and leave the mess behind for someone else to clean up!
At Odyssey 1 we believe that having fun at your kids party is a first priority. Here are a few of the things we can offer to Sumner WA area residents to make your next kids birthday party the best ever!
Birthday Machine where the birthday kid scrambles to grab flying tickets that they can exchange for tokens to play the different games in the Game Center.
A Laser Tag Arena that provides an exciting adventure for kids of all ages.
The Jungle Gym soft play area perfect for the little kids.
A Game Center that has a variety of video games suitable for all ages.
Several Build Your Own Party Options so that your kids' party is just the way you want it.
As you can see, we have games and activities for kids of all ages so that no one feels left out!
Sumner Kids Party * Sumner Birthday Parties for Kids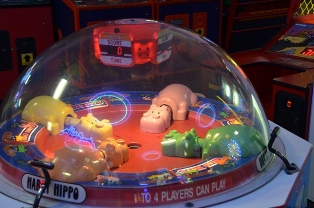 Sumner WA area residents can enjoy all that Odyssey 1 has to turn a regular day into a special event! A birthday party is a good way to start, but once you see how much fun the kids had, you should think about a visit for:
Exercise party during the winter months when it is cold and wet.
A reward for a job well done or that great report card.
To create another social environment where your children can interact with other children.
Using up that abundant amount of energy they seem to always have.
We also offer group or field trip packages, as well as birthday parties for kids or that special kid's party.
If you would like to make a reservation or just want more information about our various kids birthday party packages, please give us a call at Odyssey 1 (253) 444-6561 or book on-line.