Puyallup Birthday Party * Kids Parties * Birthday Parties for Kids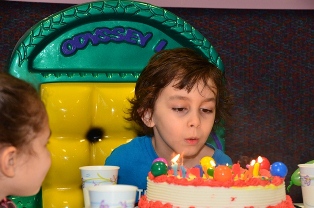 Birthday Party Blues? Come to Odyssey-1 just a short drive from Puyallup!
Game center, sprawling jungle gym, Laser tag, and loads of food–what more could a Puyallup child want?
Birthday Parties for kids can be a tricky planning process, but Odyssey-1 is the family fun center you need!
Planning a party can be quite tedious and frustrating, especially if your child isn't exactly sure what kind of a party they want, or if you are just out of fun birthday party ideas for an important kids event–look no farther because Odyssey 1 is here!
With all of the services we provide and our great birthday packages, there is no need to rack your brain for something that will please your kids and your other guests.
Puyallup Kids Parties * Birthday Party Ideas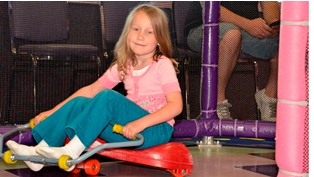 Our facility has options for all ages, from a game center for a kids party to Laser Tag for larger parties.
The different party and birthday party packages we provide make our awesome facility more accessible and make it a breeze to plan a kids party or birthday party for cheap.
Our location in Tacoma, Washington (just a short drive from Puyallup) is a great place for any birthday party that you might be planning (or trying to plan)!
Our Jungle Gym is a high energy play area for children under 10 and is a great and exciting reason for having a Birthday party for kids at Odyssey 1.
A complement to the Jungle Gym is the hours and hours of fun we call the Game Center–full of various activities and arcade games in which the children (or adults) may redeem tickets and win prizes!
The energy and fun that accompany a party at Odyssey 1 is really inexplicable and will leave you wanting more time.
And for all you parents planning a birthday party for teenagers, the Laser Tag section is here with very low prices!
I'm sure Laser tag doesn't need much of an introduction, however, it may as well be said that the running, active nature of Laser Tag is a much healthier alternative to having guests sitting around at your home.
Get your Puyallup kids birthday party scheduled now, call Odyssey 1 right now and work out a party or birthday party package that will fit your needs!