Pierce County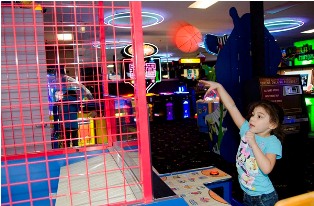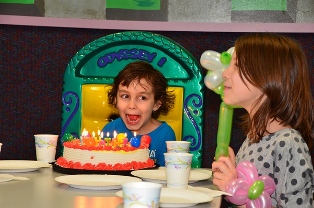 Odyssey 1 has been in the FUN business for children of Pierce County since 1993.
We know that fun is important for the children in Pierce County and that is why we specialize in FUN! Kids of all ages, as well as adults, come to Odyssey 1 to play games and enjoy our facility.
We invite you to look around the rest of our website to learn more about all of the fun and exciting activities that can be found here at Odyssey 1.
Pierce County kids love to have fun at Odyssey 1 with these activities:
Our Laser Tag Arena is fun for the whole family
Youngsters crawl through tunnels in our Jungle Gym Park
Parties bring friends together for a whole day of fun
Our Birthday Machine is a blast for each Birthday Child
Our Game Center offers games for all ages to enjoy playing
Birthdays and field trips are always a big hit here at Odyssey 1. We do require a reservation and an additional deposit for all parties. We only accept credit cards for the deposit.
There are a lot of options when planning your big event here.
Some of the options for our party packages include: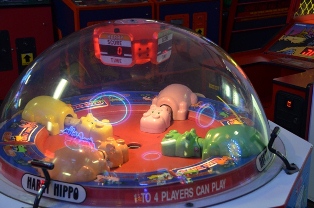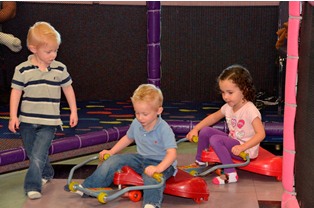 Set prices per child make budgeting easy
Prices include pizza and soda pop for each guest
Laser Tag Arena and Jungle Gym Park packages available
A Party Attendant helps keep the fun alive
Extra games per child are available for an additional fee
To learn more about our packages, please see our Birthdays page, Parties page, and also our Groups & Field Trips page.
Call us today as we are happy to help you plan your next event here.
Pierce County area residents know that even if the weather outside is cold and wet, that Odyssey 1 is warm and dry for all inside to have a lot of FUN.
Odyssey 1 loves to hear about the experiences of our visitors. Please visit our Testimonials page to see what other Pierce County residents have said about their time having fun at Odyssey 1. If you would like to share your visit experience with us, please visit our Contact Us page to submit your experience and even photos if you would like.
Odyssey 1 occasionally runs specials that are not listed on our website. Please call us to see what specials we may be currently offering.
For directions to our location, please visit our Maps page.
We welcome all Pierce County area residents to come have some FUN here at Odyssey 1.
The next time your children have too much energy or are "bored," bring them for a visit to Odyssey 1 and have them use up all of that energy and stop being bored.
Come in today to play to have some FUN in a variety of ways with friends and family here at Odyssey 1.
For more information about our party packages or to schedule a party, please contact us seven days a week here at Odyssey 1.