Olympia Birthday Parties for Kids * Birthday Party Ideas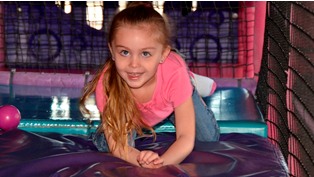 Olympia's parents and families have been relying on Odyssey 1 in Tacoma (a short drive from Olympia, Washington) since 1993 for help with creating the perfect birthday party for their special kids.
The indoor fun facility is open seven days a week and is packed with fabulous features that make a kids party an event to remember for years to come.
A simple call is all it takes to reserve a date for a birthday party package for all kids, even those with gray hair, to enjoy.
Every package for a kids birthday party includes good eating with fresh pizza and soda pop, an attendant to make sure everything runs smoothly, tokens for the birthday party guests, and more.
Some families choose to bring in a cake of their own, for a personal touch, but we can provide a cake, if preferred.
The Jungle Gym package allows the children to enjoy time in the Jungle Gym Play Park, while the Laser Tag package provides each child with two games of Laser Tag.
For a small additional cost, a party can be customized and incorporate both play areas and fun extras like helium balloons or a jeweled crown.
Olympia Kids Parties * Birthday Party Ideas * Kids Party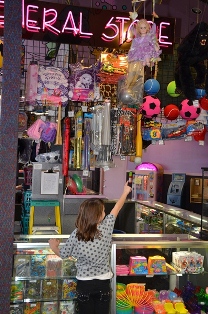 Some of the Birthday Party Ideas for activities we offer include the Jungle Gym Soft Play Park with its soft area for the smaller children and roller slides, swings, clubhouses, and other features for others.
Our Laser Tag Arena is also a perfect option for birthday parties for kids of all ages. There is a large collection of arcade type games in the Game Center that kids can enjoy while earning tickets to exchange for little treats at the redemption center.
Finally, our amazing Birthday Machine allows the star of the kids party 35 seconds of wild fun as they stand inside the machine and grab as many flying tickets from the air to later be redeemed for additional game tokens.
Odyssey 1 is the perfect venue for birthday parties for Kids. We have a wide assortment of birthday party ideas that can accommodate different budgets.
More importantly, we shoulder the responsibility for making sure things run smoothly, which equals less stress for parents.
In addition, our indoor venue means guests will enjoy the perfect climate for a fun sprawled out celebration, regardless of the time of year or weather outside.
Only about 30 minutes from Olympia, consider Odyssey 1 to make the next special birthday a perfect one.