Laser Tag for Kids, Adults and Groups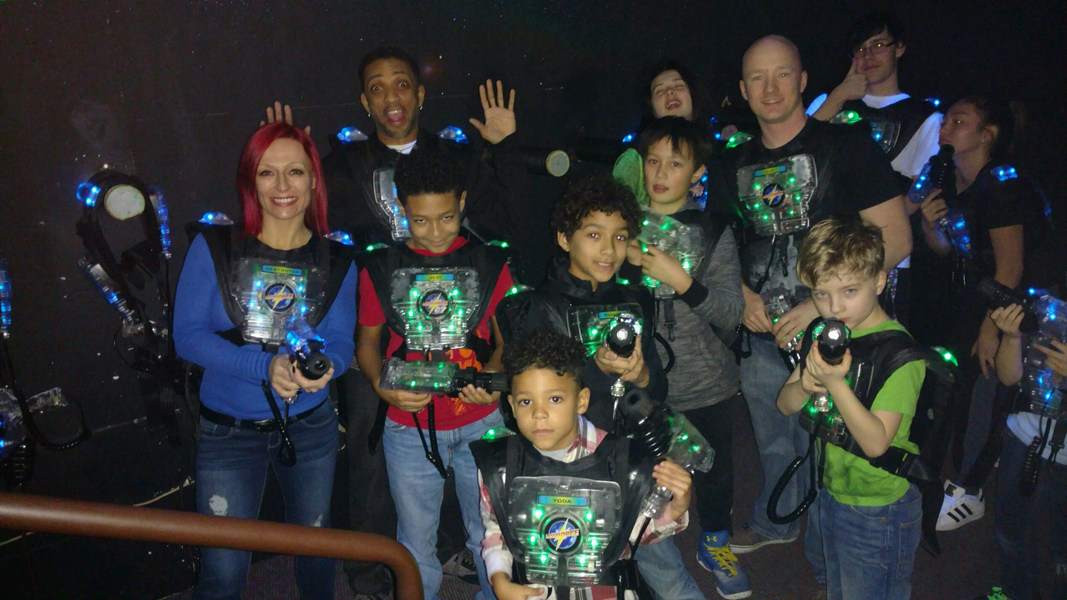 If you love a high-energy, team-oriented game, try Odyssey 1 indoor laser tag games in Tacoma, WA. This game will get your adrenaline pumping, and make you want to come back over and over again.
These indoor laser tag games near Tacoma let you be a superhero, pursuing and eliminating enemies. Or you can choose to play a military-style game as a soldier. It's a great way to ease everyday stress and frustration, or to simply go out and have fun.
Indoor laser tag games are fun, and simple to learn and play. You can choose from a large variety of weapons to use against your opponents. With your team-mates, make use of military tactics in your effort to win the game by eliminating the greatest number of opponents possible. The team that kills the greatest number of its enemies, accumulating the most points, wins.
Laser Tag Games for Individuals, Groups, or Tacoma Parties.
Take yourself back to your childhood. Pretend you are an actor in a movie. You and your team-mates are the good guys, killing the bad guys and saving the world.
In indoor laser tag games, the bigger your team is, the more fun you will have. Your game will be more exciting and realistic with a large group of friends. It's a great place to have a birthday party, where people of all ages can enjoy the fun.
If you are in the Tacoma area, come and enjoy a game of indoor laser tag. It's a perfect recreation option for an adrenaline junkie who loves action-filled games and interaction with friends and family.
Indoor Laser Tag Arena for Fun, Exciting, and Fast-Paced Play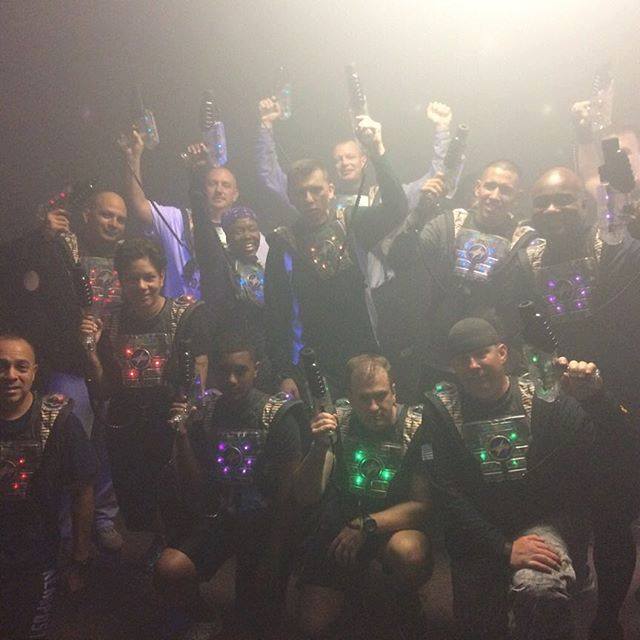 Indoor laser tag games are created using the most up-to-date technology, making this the "new best thing" for those who like gaming. The latest indoor laser games near Tacoma provide exiting and fast-paced play for people of all ages. The various scenarios and imaginary worlds give the games a realistic feel.
An apocalyptic world, a ravaged war zone, a jungle theme, an outer space theme, and an urban theme are just a few of the scenarios offered. Every scenario in laser tag games presents new and exciting challenges.
No matter how many times you play indoor laser tag games, you will never play the same game twice. You and your friends will want to come back for more, every time. Odyssey 1 indoor laser tag games near Tacoma is the only place where you can legally can hunt down your friends and family and shoot them.
LASER TAG PRICING
$6.85 Per Person Per Game
$11.50 (Double Play!) 2 games Per Person
$15.75 (Triple Play!) 3 games Per Person
Weekday Laser Tag Specials
(Not available with any other offers or discounts)
Monday- Unlimited Play! Starting at 4PM. $14.25 per person for 1 & 1/2 hours of unlimited play.
(guaranteed 4 Games minimum)
Tuesday- Girls Night! Starting at 4PM. Girls buy 1 Game at $6.85 get 1 Game Free
(may share Free game with anyone. Limit one Free game)
Wednesday- Parents Play Free! All Day. With the purchase of a kid's game, an adult plays Free!
( Limit 2 Free games per Adult)
Thursday- All Day. Buy 2 games per person