Laser Tag for Sumner Families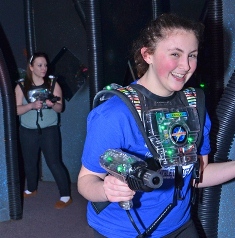 Laser tag is an arcade style team game that is enjoyable for all groups of people, regardless of their age.
A game that involves "tagging" with the help of laser beams, laser tag is becoming more and popular with families in Sumner.
Laser tag is a game that can be played both in an indoor or outdoor setting, which provides you with various options to enjoy the game.
The excitement quotient is quite high with laser tag games, as aspects such as teamwork, coordination and military tactics can be utilized to make this game all the more interesting.
Odyssey allows you to enjoy all the aspects of indoor laser tag games with your family members.
Laser Tag Games for Individual, Group or Sumner Parties
Laser tag games have had great application in real life, even before it became such a great entertainment tool.
The military used laser tag games to simulate real life battle scenarios and train its individuals for battle.
Today, indoor laser tag is popular with people of all ages who want to throw amazing parties and enjoy themselves immensely.
Individuals band up together to form laser tag teams, groups of friends use it as a weekend pastime and even parties are thrown in laser tag arenas so that entertainment is of the best quality.
In Sumner, laser tag parties are the new rage with everyone, making the most of the arrangements provided by Odyssey.
Indoor Laser Tag Arena for Fun, Exciting and Fast-Paced Play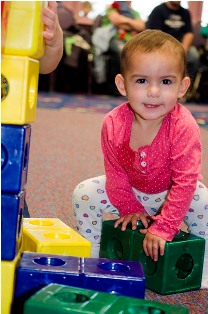 With the possibility of playing indoor laser tag, a number of steps are taken to add a sense of realism into the game and make it all the more interesting, which include:
Dark rooms
Colored lights
Smoke and fog machines
Various themes like space and military
Obstacles to use as places of cover
In Sumner, laser tag games are becoming a popular pastime for families as they allow people of all ages to get together and completely enjoy themselves.
If you interested in throwing an indoor laser tag party or just want a good occasion to hang out with your friends and family doing something interesting, then check out Odyssey's laser tag center.
It is the best place for you to be because you can make the most of their indoor laser tag facilities and enjoy yourself in the process.