Laser Tag for Steilacoom Families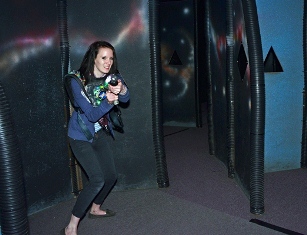 We at Odyssey1 believe that fun knows no boundaries. Whether you are a kid, teenager or a parent, we have an amazing variety of activities and games to suit your taste. And the most wonderful activity that you can enjoy here is definitely the indoor laser tag games arena.
A very popular and exciting game to play with your family and friends, we offer this game at our indoor laser tag games arena. The arena has been fitted with state of the art technology.
Everything at our indoor laser tag games arena, from the gear to the phaser, is high end.
Designed keeping in mind the preferences of our diverse Steilacoom, WA guests, the kind of experience we offer at our indoor laser tag games arena is hard to match.
Laser Tag Games for Individual, Group or Steilacoom Parties
Our indoor laser tag games arena has an exciting selection of games for every Steilacoom guest. Visited by guests of every age group and skill level, our indoor laser tag games arena is equipped with everything that you might need to spend a fun filled day.
We have Steilacoom guests who come here alone or in groups with their family members and friends. Even many companies have started to plan outings for their employees, where they come in teams to our indoor laser tag games arena spend their day bonding over a game of laser tag or relishing our wonderful snacks and meals.
Indoor Laser Tag Arena for Fun, Exciting and Fast-Paced Play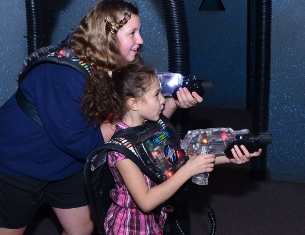 Odyssey1 is your ultimate destination to play at our and spend an exciting and memorable day with your loved ones. Apart from all the other exciting and thrilling activities, our indoor laser tag games arena has become the most visited places and this is because its three prime qualities which are:
If you are new to this game, then understanding its rules is very easy. Before you start playing at our indoor laser tag games arena, we ensure to make our guests aware of the gules that they have to follow, so that the game is played in a safe way, without spoiling anyone's fun.
All you have to do is wear your safety gear and then get ready to shoot your opponents with your phaser. The laser beams emitted which touch the vests of other players decide whether your team has won or lost.
You can get in touch with our team by calling us at 253-444-6561 and we will be pleased to introduce you to our exciting range of fun activities and special offers for Steilacoom guests.