Laser Tag for Puget Sound Families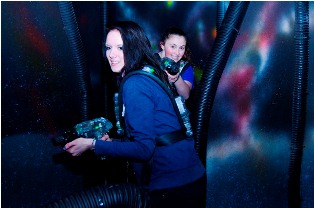 Puget Sound, WA family outings should no longer be limited to movies and picnics, as we at Odyssey1 are here to give you and your family a completely different experience, with our amazing range of games and activities. Reasons which make our family fun center so popular among families in Puget Sound are:
Unlimited fun for the entire family
Lively and exciting atmosphere
Attention to safety
Highly popular among Puget Sound families and residents of every age group, we have a specially designed indoor laser tag games arena which is a game played by players of every age group with equal excitement. High end lights and technology have been fitted in our indoor laser tag games arena to give you an experience which is beyond comparison.
Laser Tag Games for Individual, Group or Puget Sound Parties
No matter if you have come here with your family and kids, a group of Puget Sound friends or alone, we have something for everyone. You do not have to limit your choices as we have so many other games and activities for you to play and spend an unforgettable day here, the most popular being our indoor laser tag games arena.
You can enjoy many rounds of indoor laser tag games until you run out of energy or find another fun game which catches your attention.
Whichever game you are playing, we make special provisions at our indoor laser tag games arena and every other activity area to ensure that our guests stay safe and are able to make the most of their time at Odyssey1, our family fun center.
Indoor Laser Tag Arena for Fun, Exciting and Fast-Paced Play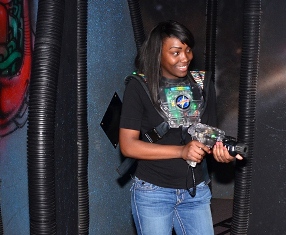 The action starts as soon as you enter the indoor laser tag games arena.Being very simple, laser tag game can be played by everyone in the family. Irrespective of your age, if you are comfortable with the gear you have to wear, then you can enjoy this activity at our indoor laser tag games arena, without any restrictions, provided you adhere to the set rules.
Before the game is started at the indoor laser tag games arena, the players are given a briefing about the use of equipment and the rules they have to follow. The aim of this game is to shoot as many players of the other team as possible, as the team with maximum kills is regarded as the winner.
Get in touch with us at 253-444-6561 to explore more activities and offers for our Puget Sound guests.