Laser Tag for Pierce County Families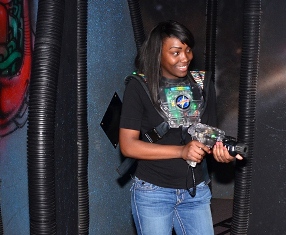 To play the most exciting and adventurous game of laser tag in Pierce County, WA, you should visit the most popular family fun center, Odyssey1.We know what Pierce County families look for when it comes to spending a day together.
And we have each and everything at our indoor laser tag games center that you might desire when hanging out with your family here, including
An exciting range of activities
Games suitable for all age groups
Safe and comfortable environment
We have provision to make every moment of your day an exciting one when you visit our indoor laser tag games center.
Laser Tag Games for Individual, Group or Pierce County Parties
Any occasion with your family and friends can become memorable when you celebrate it at our indoor laser tag games center. Pierce County guests come here in groups, alone and even special outings are planned by companies for their employees.
Indoor laser tag games center are not only fun and exciting but also act as a team building activity, where players are divided in two teams and they come up with strategies to shoot maximum players of the opposite team.
If your kid's birthday is coming up and you are lost for ideas as how to make it more eventful then visit our indoor laser tag games center to celebrate this birthday in a unique way. Bring your kids and their Pierce County friends along for exciting and thrilling laser tag games. You can rest assured that they will not forget this birthday party for a long time.
Indoor Laser Tag Arena for Fun, Exciting and Fast-Paced Play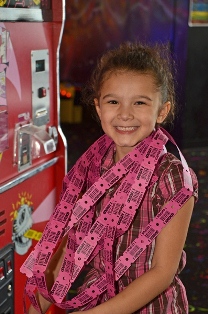 Fun never stops at our indoor laser tag games center, as we have a whole range of activities for you to enjoy. To play this fun game you can come as a team or even alone and join another player.
The dark and mysterious futuristic setup of our indoor laser tag games center is illuminated by small multicoloured lights and makes you feel that you have entered an entirely different world.
Just like any other game, there are some rules to be followed, which along with keeping the players safe, also make the game even more thrilling. You cannot touch other players, run or lie down. The phaser or the gun that emits the laser beam must be held properly in order to tag the players of other team.
Odyssey1 has become the most favourite place among the residents of Pierce County. So, come prepared for an action packed day at our indoor laser tag games center.
Contact us at 253-444-6561 and get detailed information about special packages and offers for Pierce County guests.