Laser Tag for JBLM Families
Recall the good ole' times of hide and seek? Why not kick it up a notch in and head north to Odyssey-1 for a game of laser tag! It's exactly the same sport but with more pleasure and journey every JBLM child may appreciate.
Actually, don't let the children have all of the fun! Laser tag is entertaining for all ages. So if you a JBLM resident and are seven years to 70 years old, head to Odyssey 1 in Tacoma for an excellent round of exciting laser tag.
Laser Tag Games for Individual, Group or JBLM Parties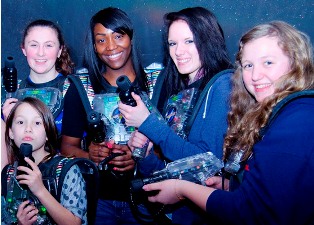 JBLM adults understand that children of any age need to have daily exercise. Excessive energy and children go hand and hand. Our laser tag arena is available seven days per week (except for a few holidays).
We offer a secure and enjoyable atmosphere for the kids to communicate, perform and run with other kids. A game of laser tag is an enjoyable and physical experience that uses up that excessive energy in an enjoyable way.
Why is laser tag a wonderful option for JBLM children?
Laser tag is very interesting with several children!
A good way to develop group spirit
Learn how to participate as a team member
A fun and fascinating experience for children or adults
Supplies healthy workout for JBLM kids
Indoor Laser Tag Arena for Fun, Exciting and Fast-Paced Play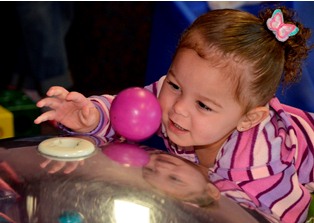 Residing atJBLM means having several weeks when it's too wet and cold for the kids to play outside. Bring them to Odyssey – 1, to help wear off that excess energy they always seem to have!
We have secured and fun inside play places, including our laser tag arena. With plenty of areas to investigate, climb, hop, and jump on, your kids will have a great time. We provide our JBLM guests:
Laser Tag Arena– ages 7-70
Jungle Gym soft play area — ages 10 and under
Jungle Gym little tikes area — ages 4 and under
Game Center — filled with family-friendly video games
Redemption Center –for game ticket redemption
Concession Stand – you won't go hungry!
We should JBLM residents choose us for a great round of laser tag?
We also provide our JBLM neighbours complete service birthday party deals with our laser tag arena, with 2 games of laser tag for each party guest. Plus all the accessories like sodas and pizza and a visit to our renowned Birthday Party Machine for your birthday kid!
Take a look at our laser tag party programs and party accessories for JBLM residents when you're preparing that next birthday or child party.