Laser Tag for Gig Harbor Families
If "where is laser tag" is the problem, Odyssey-1 in Tacoma is the solution! Gather the kids in the car and head across the bridge! Gig Harbor residents are just minutes away from enjoying an exciting game of laser tag.
Our laser tag arena is open every day of the week (except for just a couple of holidays) and is enjoyable and fascinating for the entire Gig Harbor family. It is available to children from seven years old to 70 years old – – you may ask Grandpa and Grandmother also!
Laser Tag Games for Individual, Group or Gig Harbor Parties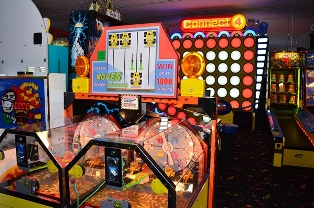 Laser tag is an amazing activity, filled with pleasure and adventure for each kid or adult. It just requires 2 players and also the fun doesn't cease before game is finished. Yet another way to play is by picking groups to compete in the laser tag arena.
It's a great way for children to interact within a group atmosphere. It's more than merely an enjoyable fast-paced adventure; your Gig Harbor youngster may even learn a few team building skills!
In addition to laser tag rounds for singles, we also provide Gig Harbor residents with options for laser tag parties and special events. All Gig Harbor party visitors get 2 laser tags games plus the awesome accessories, like:
Pizza and beverages
2 hrs. of party facilities
Tokens you can use in our Sport Center
Special party helper
And all the setup and clean-up is supplied!
Indoor Laser Tag Arena for Fun, Exciting and Fast-Paced Play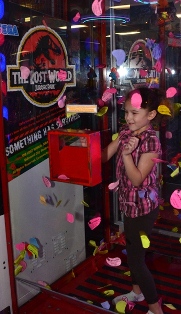 Once you have completed playing several games of laser tag, we can provide our Gig Harbor friends a way to have even more fun during their visit. Pride is taken by us in offering a secure, family and pleasant environment where enjoyment and fun is the chief element. Your Gig Harbor kids are certain to appreciate:
Jungle Gym Soft Play area for ages 10 and under
Little ones soft play area for ages 4 and under
Game Center with family-friendly video games
Concession Stand for a bite or unique treat
We want our Gig Harbor adults to feel comfortable while your children play; therefore we have supplied a big sitting area, tables and chairs, and free Wi-Fi. Get yourself a snack or a pop, and relax.
The whole family is sure to enjoy an exciting laser tag game! For more details on group or party options, just give us a call! 253-444-6561