Laser Tag Games for Groups, Individuals or Port Orchard Kids' Parties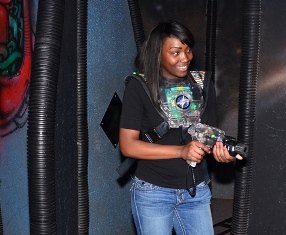 Adults shouldn't be left out of the fun – they get as much thrill as children from the camaraderie and competitiveness of indoor laser tag games. In the Port Orchard, WA area, this unique excitement can be experienced with a visit to Odyssey 1.
We are a family fun and game center that offers an arena with indoor laser tag games for all Port Orchard residents who love indulging in action-packed games that result in an extra rush of adrenaline.
At our facility, this high-tech version of the traditional hide-and-seek game is available for everyone, from young kids to teenagers to grown-ups. A session of our team-oriented laser tag game can be easily booked:
By individuals
For kids' birthday parties
By groups of family members or friends
For corporate outings and team-building exercises
Get in touch with us to know more about the other amenities we have available, as well as our laser tag games schedule.
Indoor Laser Tag Arena Exciting Game of Laser Tag for Port Orchard Families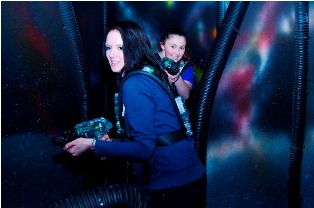 We have invested in the most advanced products and technologies to ensure the best possible experience with our indoor laser tag arena for our Port Orchard guests.
While the typical requirements for players is a dark space and handheld laser guns to tag each other, we strive to do something extra that makes the game all the more enjoyable, adventurous and memorable.
One of the ways in which we do so is by creating a variety of imaginary but realistic scenarios that provide a backdrop for the games. These include an:
Apocalyptic world
A jungle setting
An outer space environment
A ravaged war zone
An urban location
The different settings come with unique challenges to enhance the fun of indoor laser games. You'll have tons of fun playing in each "world" when you come to our laser tag arena.
Laser Tag for Kids of All Ages in Port Orchard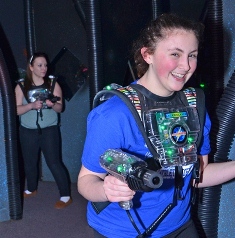 You may look around for options in indoor laser tag games in the Port Orchard area, but will have a hard time finding one that can compare to us.
We are committed to providing optimum pleasure for all the kids and adults who play our laser games. At the same time, we do our best to ensure that a visit to us is not much of a financial burden for our guests. We offer:
Reasonable prices per person per game
Discounted rates for 2 or 3 games per person
Special offers on laser games for different weekdays
Odyssey 1 is the best place to visit for thrilling indoor laser tag games in the Port Orchard area. Call (253) 566-3231.