Laser Tag Games for Groups, Individuals or Maple Valley Kids' Parties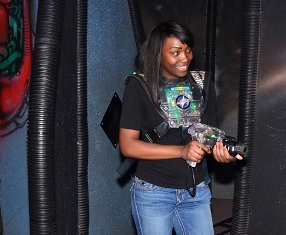 Parties are some of the best times you have with your family, friends, and relatives. If you are planning a party and are looking for the best indoor games, we can help. Choose Odyssey 1 as your destination for laser tag games in Maple Valley, WA.
Whether you are planning a kids' party or a party for your friends, we can arrange indoor laser tag games for you in Maple Valley. Choose from any of our varied games to have an exciting time that is filled with:
Our indoor laser tag games in Maple Valley will surely take you back to your childhood when you played Cops n' Robbers, or you pretended you were on safari hunting animals. Form your team, kill your opponents, gather the points, and help your team win. With exciting themes and affordable pricing, there can be nothing better than enjoying indoor games with us in Maple Valley.
Indoor Laser Tag Arena . Exciting Game of Laser Tag for Maple Valley Families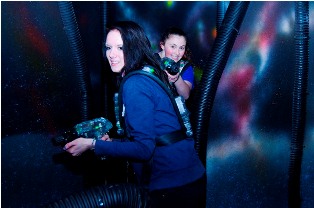 When you are looking for a fun-filled and exciting time in Maple Valley, there is nothing better than choosing to play indoor laser tag games. These games are the best in terms of technology, as we use the latest software. There are different challenges and levels to be completed before you can move on to the next level.
If you or your guests love adventure, excitement, and gaming, choose our indoor laser tag games in Maple Valley. You can choose from a range of indoor laser tag game themes in Maple Valley which include:
Ravaged war zone
Outer space
Jungle theme
Apocalyptic world
Urban theme
The best thing about these games is that you can have as large of a team as you wish. A bigger team means more fun as you can take turns in eliminating the enemies. With a large group of friends, you would be able to have more fun, competition, and excitement. You can also choose these indoor games in Maple Valley for birthday parties for kids of all ages, giving them unlimited recreation in our indoor facility.
If you love adventure and want your friends or guests to get an adrenaline rush in Maple Valley, call us at 253-566-3231 to make all the arrangements. We promise that we will make your party the most memorable one.