Laser Tag Games for Groups, Individuals or Lacey Kids' Parties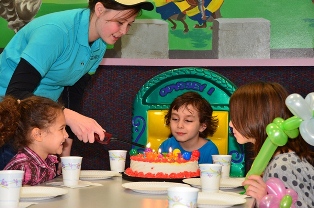 Are you looking for a fantastic laser tag game near to Lacey to take the kids to? Do they need a great way to use up some of that kid energy? You have come to the right place if you live in the Lacey community. Odyssey-1 is located in Tacoma, only a short drive from Lacey, and has exactly what you are trying to find.
Our laser tag arena is an exciting option for adults and kids. It truly is designed for ages seven years old to 70 years old (you could even see if Gran and Grandpa can come!) and is a great and exciting experience for your entire family.
We're available every day of the week (with exception for a few select holidays). Lacey adults can take the time to relax while the kids are having a super time in our laser tag arena. During your wait, you may:
Grab a snack at our Concession Stand
Use the free Wi-Fi we provide
Make yourself comfy in the various seating areas
Indoor Laser Tag Arena * Exciting Game of Laser Tag for Lacey Families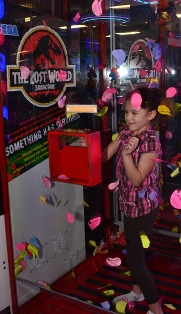 Laser tag is the perfect solution to turn kid energy into fun and needed exercise for Lacey children.
With only 2 people, your laser tag game is ready to go! It's also a fantastic way to encourage your children to interact with other kids and adults.
When you have several kids or grown ups into the laser tag arena at one time, a fun option is to pick "teams". The moment the laser tag game starts, you cannot help but have the team spirit take over! Lacey children will learn:
How team play involves everyone
How to socialize with others
How to help and support the other team members
How much FUN a laser tag game can be!
We also offer Lacey birthday celebrations or kids' party options with our laser tag arena.
We do all party setup and cleanup, and your own dedicated party attendant is there to help you along with the event.
Why should Lacey residents choose us for laser tag fun?
If your Lacey kids have completed the laser tag games, they can enjoy the other exciting and fun things we provide at Odyssey 1:
Jungle Gym Soft Play area for kids 10 and younger
Special soft play place for little tikes 4 and under
Concession Stand for snacks and drinks
Game Center providing a number of family-friendly video games
Redemption Center to redeem tickets for small playthings and toys
Today's the day to take the quick drive from Lacey — you'll be pleased you did!