Where is Laser Tag in Edgewood * Laser Tag Games * Edgewood Laser Tag
Fun for the Edgewood Family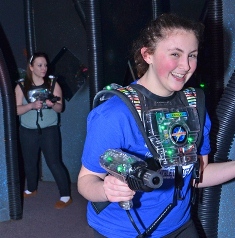 Where is a great laser tag place to take the kids to? Do they have lots and lots of energy and you are looking for a fun and safe way to use that energy? If you

live in the Edgewood area, you are in luck! Odyssey-1 is located in Tacoma, just a short drive from Edgewood, and has just what you are looking for.
Our laser tag arena is an awesome choice for kids and adults. It is available for ages 7 years old to 70 years old (you can even bring Grandma and Grandpa!) and will be a fun and exciting adventure for the whole family. We are open 7 days a week (except for a few holidays).
If Edgewood adults want their kids to go it alone, that's fine too. While you wait, you can:
Grab a snack at our concession stand
Use the free Wi-Fi we provide
Make yourself comfortable with lots of seating and tables
Where Is Laser Tag Played in Edgewood * Laser Tag for Edgewood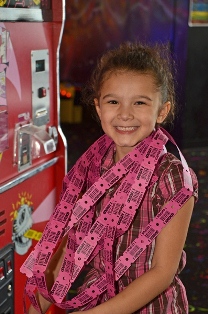 Laser Tag for Two – Edgewood Group Laser Tag
Laser tag is a great way to convert energy into fun exercise for Edgewood children. All you need is 2 people for the adventure to begin. It's also a good way to encourage the kids to participate with other children.
When you take a group of kids or adults into the laser tag arena together, it is fun to choose "teams". As soon as the game begins, you can't help but feel the team spirit take over! Edgewood kids will learn:
How to be part of a team
How to work together
How to help out
How much FUN laser tag is!
We also offer Edgewood birthday party or kid's party packages with our laser tag arena. Not only do you get 2 games of fast-paced laser tag, but there's pizza, soft drinks, tokens (for our game center), and the Birthday Machine for the birthday child!
We do all of the set up and clean up, and you get your own special party attendant.
Laser Tag and More – for Edgewood Families
If you still have some energy left after your laser tag experience, why not try out the other fun things we have to offer our Edgewood guests:
Jungle Gym Soft Play Park for kids 10 and younger
Special soft play area for little ones 4 and under
Concession Stand for snacks and drinks
Game Center with a variety of family video games
Redemption Center to trade in your tickets for toys and gadgets
Take the short drive from Edgewood – you'll be glad you did!
Edgewood residents call today to learn more about our laser tag gaming options at (253) 444-6561.