Laser Tag Games for Groups, Individuals or Black Diamond Kids' Parties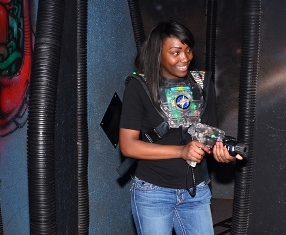 Parties are a time to let loose and have a ball. Whether it is a birthday party for kids or a just a get-together to shake off the boredom, there is nothing better than fun, indoor games. If you are looking for an indoor arena where you can have a fun-filled and exciting time, we can help.
Choose Odyssey 1 as your arena for indoor laser tag games in Black Diamond, WA. Choose to play indoor laser tag games in Black Diamond to enjoy an adrenaline-pumping time that is filled with:
Fun
Excitement
Adventure
Laughter
With our laser tag games in Black Diamond, you can relive your childhood. Follow your opponent, ambush them, and "shoot" them alongside your team. We have different team-oriented, high-energy games that would make you want to play them repeatedly.
Choose from a range of themes and release the stress of everyday life. Have fun and laughter at affordable costs, as we offer competitive pricing and discounted group rates.
Indoor Laser Tag Arena . Exciting Game of Laser Tag for Black Diamond Families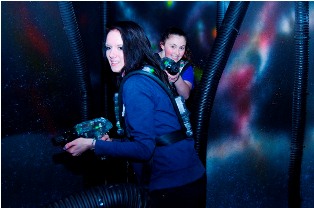 Simple to learn but fun to play – that is how we describe our indoor laser tag games available in Black Diamond. Depending upon the theme that you pick for your indoor laser tag game in Black Diamond, you can pick a variety of weapons to use against your opponents.
We provide a few indoor laser tag games for Black Diamond residents:
Urban theme
Jungle theme
Ravaged war zone
Outer space
Our games are based on the latest software and technology, giving you a realistic feel within the theme that you choose. Every game has different levels of challenges, which you can overcome to go on to the next level. Fast-paced and fun-filled games are the best recreational activities for kids of all ages. Call us to arrange birthday parties, get-togethers, field trips, and other group activities in Black Diamond.
Regardless of the number of times you play our laser tag games, you will never find yourself getting bored. We have a large collection of games that gives you an excuse to visit us again and again in Black Diamond.
If you are looking forward to throwing a birthday party and are unsure of where to host one, choose us for indoor laser tag games in Black Diamond. Call us at 253-566-3231 to make all the arrangements.