Birthday Parties for Lacey * Birthday Party * Kid's Parties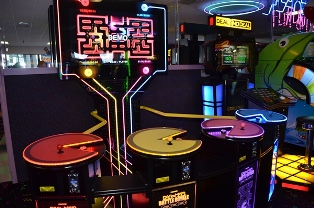 Birthdays are one of the most celebrated occasions all over the world and this means a lot to the person of honor,especially children. This is why birthday parties are popular among children around the world.
However, planning birthday parties can be a real challenge and tough work. This is where we at Odyssey 1 can help you by providing birthday party ideas.
Odyssey 1 has a lot of birthday party ideas from which you can choose. We have indoor and outdoor activities that are fit for any kid's parties, so weather is never a problem.
Children below 6 years old can have an amazing time in the ball pit, where they can play with other kids. Birthday parties can also be celebrated in a game center, especially for young boys who are fond of playing video games and with computers.
Other birthday party ideas include party packages where you get to choose the games as well as other activities for the children to enjoy. Kid's parties are most enjoyable with friends and family around to join in the festivities.
Odyssey 1 near Lacey, WA includes activities such as a zip line, jungle gym, and the roller slide which can be rented for a very competitive price. Kid's parties are definitely more enjoyable with games that promote physical activity.
There are also games and activities that teen and adults can enjoy.Laser tag is another birthday party idea that you may want to try. This game is not only an exciting way to bond for the whole family, but it promotes teamwork as well.
Birthday Party Ideas * Kid's Party Ideas * Indoor Kid's Party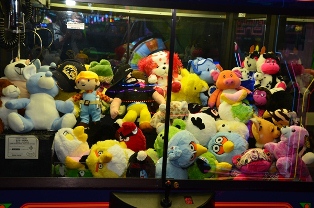 Other birthday party ideas can also be added to the mix, and there are a lot of games and amusements available at Odyssey 1 near Lacey. Guests can also bring their own food to birthday parties as their children play at kids' parties and join in the food and drink.
Kids' parties and other birthday party ideas do not have to be expensive, and this is why party packages at Odyssey 1 near Lacey offer deals that include foods such as pizza, soft drinks, and party amenities, as well as some tokens to be used in the game room.
Odyssey 1 near Lacey not only caters for birthday parties, but the place is also great for events such as group trips or field trips. There are certainly many activities for everyone to enjoy.
If you are planning a weekend family event, celebration, or any birthday party ideas, Odyssey 1 is a great choice.Birthday parties, or kid's parties of any variety,can be a blast and unforgettable, especially when celebrated at Odyssey 1 near Lacey.
Odyssey 1 is number 1 for kid's parties, no matter what the occasion!