Joint Base Lewis-McChord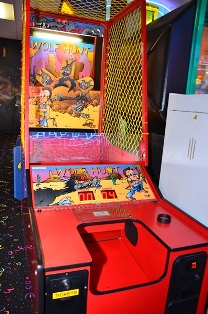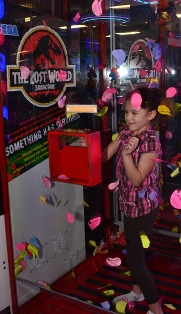 Odyssey 1 has been serving up fun for residents of Joint Base Lewis-McChord since 1993.
We offer a variety of activities and games for all of our guests. We welcome guests of all ages – children and adults – and enjoy seeing all of our guests have some serious FUN.
Call us today for more details about our party packages and other specials that we may be offering.
Some of the FUN for area residents of Joint Base Lewis-McChord:
Form teams and compete in our Laser Tag Arena
Have the little ones chase each other through the tunnels in our Jungle Gym Park
Our Game Center offers lots of video games for the entire family
We offer a Concession Stand for when you get hungry
Prizes are available in our Redemption Center
We enjoy providing fun for the entire family as well as for friends and groups. If you would like to know more about our group packages, please visit our Groups & Field Trips page.
More FUN that is offered for residents of Joint Base Lewis-McChord: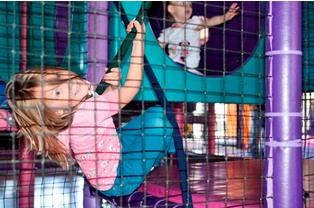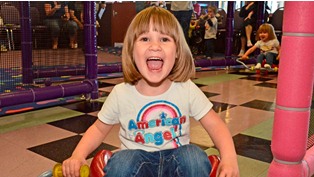 Birthday parties with all the fun included in one price (per child)
Licensed day care centers can bring children in for play time
Parties for large groups like sports teams
Hold a large gathering and we can provide the fun, games, and food
Have fun catching up with friends over cappuccinos while the kids play
There is a lot to do here at Odyssey 1. We welcome questions about the different options available for your next field trip or party.
We enjoy visits from residents on and near Joint Base Lewis-McChord. We know that life as active military members and dependent can be extremely stressful. We invite you to come spend some time de-stressing with us here at Odyssey 1.
To learn more about our activities, please browse the pages here on our website.
Odyssey 1 is a great place to spend an hour or spend all day. There is so much to do that one visit is not enough time to experience all that we have to offer.
Benefits of holding your party at Odyssey 1:
We have a Party Attendant keep the party FUN
We offer options to have a cake (please call us for more information)
We offer pizza and soda pop for each child – included in pricing
Pick one activity or more – see pricing for more details
Add extras, like balloons, for an additional cost
We want to make sure that your field trip or party is full of FUN and memorable experiences. Please ask questions when speaking with one of our Party Planners to make sure that all details are understood by both you and our team member.
To read about other guests' experiences, please visit our Testimonials page. If you would like to share your photos and experience, please fill out the form on our Contact Us page.
So call us today to secure your party or field trip date and reserve your FUN time here at Odyssey 1.