Joint Base Lewis-McChord Birthday Parties for Kids * Kids Party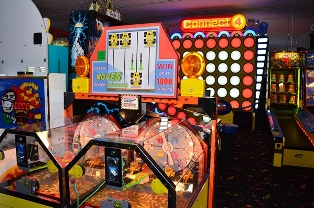 Just a short distance north on I-5 is Odyssey 1, a great choice for your next birthday party or kid's party. With so many choices for birthday party ideas, Odyssey 1 will quickly become a favourite!
Parties for kids, whether is it a birthday party or just a kid's party to celebrate a special day, takes some planning ahead. Odyssey 1 can help with parties for kids by offering a wide variety of fun activities that will entertain and delight children of all ages.
There is a 10% discount for military personnel from Joint Base Lewis-McChord (JBLM) with a valid military ID.
There are restrictions so be sure to check a head of time by calling Odyssey 1 at (253)-444-6561.
Why do kids from Joint Base Lewis-McChord (JBLM) like to have a birthday party or kid's party at Odyssey 1?
Whether it is a kid's party just because or a special birthday party, FUN is the first thing your birthday boy or girl is looking for, and at Odyssey 1, we believe providing an exciting and fun experience is a top priority.
Here are just a few great reasons that will keep your kids enjoying every minute of their birthday party:
Birthday Parties for Kids * Kids Parties * JBLM Kids Parties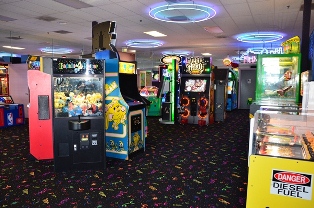 Birthday Machine – Parties for kids is all about the fun and excitement. The birthday party guests get to watch the birthday kid grab as many tickets possible as they are flying around the machine! The tickets are then exchanged for tokens that can be used in the Game Center.
Jungle Gym area – where the soft play area is perfect for the little ones to explore safely
Laser Tag Arena for kids of all ages – a good option to wear off that extra birthday party energy
Game Center – Full of video games to delight the child (or the kid in the adult!) Many of the games also offer redemption tickets that can be redeemed for prizes in the Redemption Center
Why do Joint Base Lewis-McChord (JBLM) parents like to have a kid's birthday party at Odyssey 1?
Odyssey 1 has Build Your Own Party options so that you may choose which will work best for your birthday party or kid's party.
If you have ever had a birthday party at home or any parties for kids, you know the clean up afterwards is not fun. You can let Odyssey 1 clean up for you!
There is plenty of room for parents to watch the kids play, enjoy a relaxing break in the various seating around the facility, or grab a snack at the Concession Stand.
Free Wi-Fi while you wait for your birthday party kids to use all that excessive energy!
If you would like to reserve a kid's party or birthday party, or simply would like more information, please give us a call at (253) 444-6561. You may also book on-line.