Indoor Jungle Gym Near Steilacoom – Fun for Kids 10 and Younger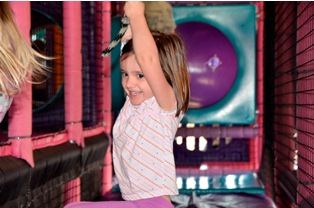 Odyssey 1 is a leading family fun center that is the ideal choice if you are looking for indoor party places for kids near Steilacoom, WA. You are not likely to find a better place than our indoor Jungle Gym for kids up to 10 years of age.
Here, they can have unadulterated fun and playtime.
Our kids Jungle Gym houses extensive indoor playground equipment.
We have roller slides, trolly slides, swings, mazes, tunnels, crossbars, and a lot more where children can play to their heart's content.
Our indoor Jungle Gym certainly makes one of the most suitable indoor party places for kids, as it offers its guests the opportunity to do what they love most: crawling, jumping, sliding, swinging, and gleefully bouncing around!
The indoor Jungle Gym can be used by Steilacoom residents for diverse purposes, including:
Organizing a birthday party
Arranging a play date for kids
Scheduling a field trip for daycare center kids
Kids Jungle Gym Soft Play Area for Children 4 and Younger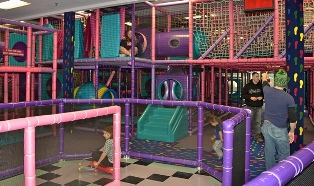 The primary concern of parents as they evaluate indoor party places for kids is that their children have good, clean, harmless fun.
Our kids Jungle Gym offers Steilacoom residents the perfect party place where their children and their friends are:
Comfortable, happy, and relaxed
Germ-free
Safe and protected
While our kids indoor Jungle Gym offers excellent fun and adventure activities for 10-year olds and younger, there is a special soft play area for toddlers.
We have a climate-controlled, hygienic play area in our kids Jungle Gym where our Steilacoom guests 4 years and below get colorful, soft-play equipment that is specially designed for toddlers.
Looking for Indoor Party Places for Kids in the Steilacoom Area?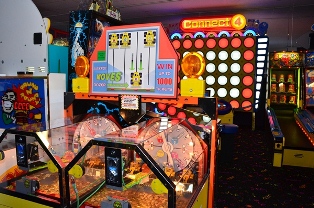 Every parent wants to organize the best birthday party for his/her child. However, the task is easier said than done! One has to:
Decide on the right party venue
Put up party room decorations
Organize age-appropriate games
Arrange food and beverages
Cleanup the place afterwards
Our indoor Jungle Gym makes one of the best indoor party places for kids birthday in the Steilacoom area. We take care of all the party planning and arrangements, while you, your child, and his/her friends just have to show up at our kids Jungle Gym!
Are you searching for well-equipped, safe, and affordable indoor party places for kids near Steilacoom? The kids Jungle Gym at Odyssey 1 is just what you want! Call 253-566-3231 for more information.