Indoor Jungle Gym Near Olympia – Fun for Kids 10 and Younger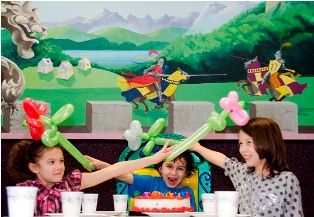 When it comes to indoor party places for kids near Olympia, WA that ensure memorable parties, Odyssey 1 stands second to none.
The indoor jungle gym play park at our family fun center makes for ours of the most action-packed and fun-filled indoor party places for kids.
Our indoor kids Jungle Gym offers excellent games and playful activities for children ages 10 years and under.
Equipped with top-of-the-line indoor playground equipment, our indoor jungle gym park keeps Olympia kids busy and entertained with:
Swings
Climbing walls
Crawling and sliding through tunnels
Bouncing through mazes
Playing with toys
and much more!
Worried about your little ones getting hurt as they roam and romp in the indoor jungle gym? Relax! The park also has a kids jungle gym soft play area where toddlers are guaranteed to have safe fun.
Kids Jungle Gym Soft Play Area for Children 4 and Younger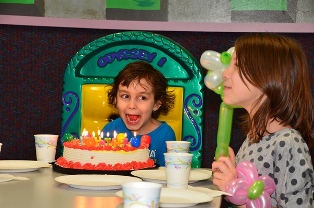 Our kids jungle gym soft play area includes age-appropriate games for 4-year olds and even younger children. The kids indoor jungle gym is designed carefully to ensure that no harm comes to toddlers as they engage in carefree play.
Our well-equipped and well-maintained facility is not just one of the finest indoor party places for kids, but also an ideal place to schedule a play date for toddlers or a field trip for tots from a daycare center.
Those who travel to our kids jungle gym from Olympia can rest assured that their toddlers are playing in:
Hygienic conditions
Climate-controlled, comfortable surroundings
A secure environment
We are confident that, after spending time in our kids jungle gym near Olympia, toddlers and their parents/caretakers will leave with a smile.
Looking for Indoor Party Places for Kids in the Olympia Area?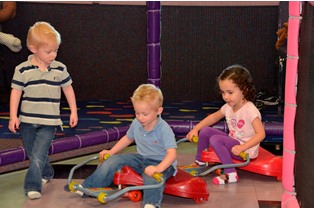 Want to throw a memorable birthday party for your kid that makes his/her friends go WOW? Stop searching far and wide for indoor party places for kids in the Olympia area. Simply get in touch with us.
The facilities and services for birthday parties we offer at our kids jungle gym are sure to delight you. We are one of the most unique indoor party places for kids birthday, and we free you from the hassles of party planning. We take care of everything, including:
Theme decorations
Games and entertainment
Food and drinks
After-party cleanup
To learn more about what all Odyssey 1 offers at its indoor jungle gym play park for Olympia residents, call 253-566-3231.