Indoor Jungle Gym Near Lacey – Fun for Kids 10 and Younger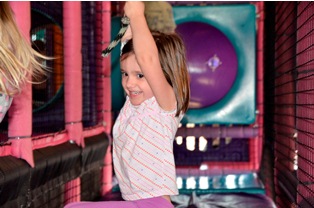 The indoor jungle gym at Odyssey 1 is designed to give your kids a party they will never forget! Jump, swing, hide, and climb in our clean and fun-filled indoor jungle gym near Lacey, WA.
It is never too hot or too cold in our indoor jungle gym! Our climate-controlled facility is designed to provide the utmost comfort to both kids and parents. Our indoor jungle gym is also the perfect place to host:
Church functions
Birthday parties
Family reunions
Our friendly, helpful staff will set up and clean up the indoor jungle gym so parents can enjoy their kid's party from start to finish. We are dedicated to giving you the best party on the planet!
Kids Jungle Gym Soft Play Area for Children 4 and Younger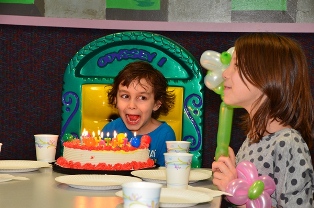 For those with lots and lots of energy to burn, visit our kids jungle gym. We offer a super fun kids jungle gym for Lacey children 10 and younger. Let tots run wild in our soft play area designed with safety in mind for kids 4 and younger.
As one of the most fun-filled places for kids around, with our kids jungle gym near Lacey, your little ones are sure to leave with smiles and laughter. Our kids jungle gym features:
Swings and slides
Trolley and roller slides
A club house
Looking for Indoor Party Places for Kids in the Lacey Area?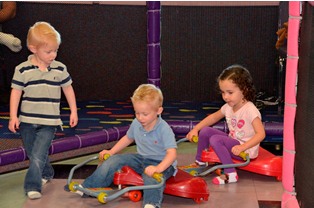 Our indoor party places for kids are perfect for celebrating your kids birthday. Our indoor party places for kids in Lacey have the capacity to host parties of all sizes. Our indoor party places for kids guarantee unlimited fun and great memories.
A personal host will be assigned to each party to plan and manage every detail of the event before, during, and after to ensure that your birthday child receives special attention and that everyone has a wonderful time.
Our indoor party place for kids in the Lacey area are designed for children to have fun and for parents to enjoy peace of mind, knowing that everything is fully taken care of. Our indoor party place for kids birthday is not just about having a good time, it is also about showing kids how much fun an indoor jungle gym can actually be.
We offer:
Incredible party packages
Hassle-free experiences
Fun for every budget
Have any questions or wish to book our kids jungle gym? If you are in Lacey, call Odyssey 1 at 253-566-3231.