Indoor Jungle Gym Near JBLM – Fun for Kids 10 and Younger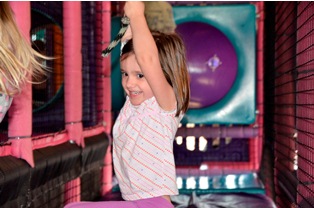 Are you searching for indoor party places for kids in the Joint Base Lewis-McChord, WA area that offers celebrations full of fun and games? Looking for a place where you can bring 10-year old or younger kids for some exciting play time? Well, your search ends at Odyssey 1!
As the premiere family fun center in the area, we started up in 1993 and offer a fantastic indoor jungle gym play park where kids can shed their inhibitions and jump, swing, slide, crawl, and bounce around.
Housing a variety of indoor playground equipment, including trolly slides, roller slides, tunnels, mazes, swings, etc., our indoor jungle gym near JBLM makes an exceptional place for scheduling:
Field trips for daycare centers
Birthday parties
Play dates for children
Get-togethers for extended families with small kids
Kids Jungle Gym Soft Play Area for Children 4 and Younger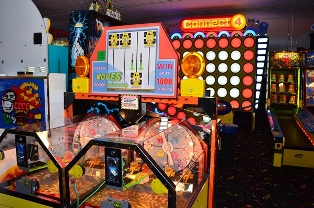 At our kids indoor jungle gym, we provide age-appropriate activities for all our guests. As one of the most service-oriented indoor party places for kids, we offer a special soft play area in the kids jungle gym for JBLM children up to 4 years old.
The games and equipment at our kids Jungle Gym are designed considering the challenges faced by toddlers while playing. Their time in our kids jungle gym will certainly leave Joint Base Lewis-McChord toddlers:
Screaming with delight
Safe and unharmed
Eager to return
Looking for Indoor Party Places for Kids in the JBLM Area?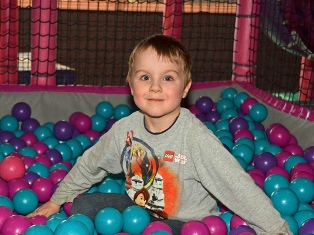 Want your child to treat his/her friends to an incredibly exciting, unforgettable birthday party? Stressed about the hectic search for indoor party places for kids or the extensive party arrangements that this will involve? Relax!
Our kids jungle gym offers you a wonderful solution for organizing a thrilling party for children with minimal party planning hassles. Instead of picking any of the typical indoor party places for kids birthdays in the JBLM area, book our indoor jungle gym play park.
What places our kids jungle gym above other indoor party places for kids is that we not only provide a fantastic play area, but also take care of the party details like setup, food, cutlery, cleanup, etc. We make sure that:
You are relaxed before, during, and after the party
The kids have an action-packed, fun-filled time
You get a great party at truly affordable prices
Visit Odyssey 1 and watch your kids go wild at our indoor jungle gym play park. Joint Base Lewis-McChord residents can call us at 253-566-3231.