Laser Tag for Gig Harbor Families
If "where is laser tag" is the problem, Odyssey-1 in Tacoma is the solution! Gather the kids in the car and head across the bridge! Gig Harbor residents are just minutes away from enjoying an exciting game of laser tag.
Our laser tag arena is open every day of the week (except for just a couple of holidays) and is enjoyable and fascinating for the entire Gig Harbor family. It is available to children from seven years old to 70 years old – – you may ask Grandpa and Grandmother also!
Laser Tag Games for Individual, Group or Gig Harbor Parties
Indoor Jungle Gym Near Gig Harbor – Fun for Kids 10 and Younger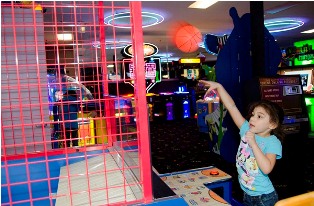 When the talk veers to unique and exciting indoor party places for kids in the Gig Harbor, WA area, the first name that comes to mind is Odyssey 1!
Established in 1993, our family fun center maintains an indoor jungle gym where unlimited fun is guaranteed for children ages 10 and under.
With the swings, slides, crossbars, tunnels, mazes, and more, our indoor jungle gym offers Gig Harbor kids:
Tons of fun
Action
Adventure
Kids Jungle Gym Soft Play Area for Children 4 and Younger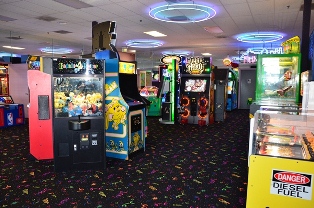 Do you want your toddlers to have fun romping around in a kids indoor jungle gym, but do you also want to make sure theyÕre 100% safe? Our kids jungle gym soft play area is meant just for you! It is one of the ideal indoor party places for kids 4 years and younger.
We offer a hygienic, climate-controlled, and safe soft play area in our kids jungle gym near Gig Harbor where toddlers participate in free play and, through it all, remain:
Our kids jungle gym is a clean and well-maintained facility with age-appropriate games and soft, interactive equipment.
The only thing that parents should be concerned about when bringing their toddlers to our kids jungle gym near Gig Harbor is that their little ones won't want to leave!
Looking for Indoor Party Places for Kids in the Gig Harbor Area?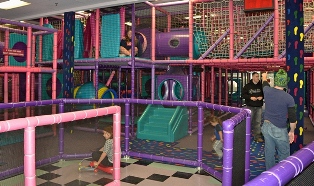 With our kids jungle gym, we offer a wonderful option to people who are searching for indoor party places for kids in the Gig Harbor area.
The multitude of games and activities offered at our indoor jungle gym makes it a great place to bring your kid for an action-packed and fun-filled time, and also a perfect venue for hosting a rocking birthday party for him/her.
Unlike many other indoor party places for kids, our focus is not just on maximizing enjoyment for the children but also on maximizing the ease in party planning for their parents or guardians.
Setting up a themed party room, supplying food, beverages, plates & napkins, providing games, cleanup after the party; we do it all!
Other things that make us one of the best indoor party places for kids include our:
High quality products and services
Excellent event management
Competitive-priced party packages
Plan your visit to Odyssey 1 soon! Call 253-566-3231 for more details about what your kids can do at our indoor jungle gym near Gig Harbor.