Game Center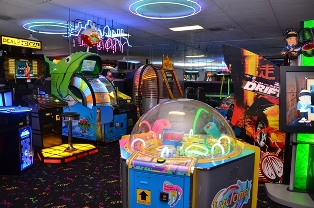 Odyssey 1 is proud to have a Game Center to provide hours of entertainment for all of our guests as part of our Odyssey experience.
Our Game Center is a family game room. We have games for all ages.
We also offer multiple games that you can play, receive redemption tickets, and exchange those tickets for prizes at our Redemption Center.
Token prices are:
4 tokens for $1.00
25% Bonus when purchasing $20.00 at a time
Most games take 1 token
Our Redemption Center offers toys and gadgets to be "redeemed" with the tickets earned from select games in our Game Center.
We offer extra tables and chairs for those that would like to sit and relax while their children play the games.
Free Wi-Fi is provided.
Our Concession Stand offers pizza made fresh daily, soda pop, nachos, Cappuccino's, and more.
So come on down for some family fun time in our Game Center.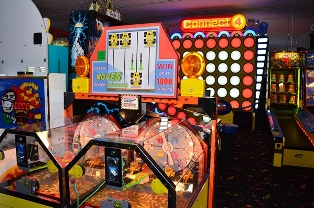 For directions to Odyssey 1, please see our Maps page.
Did you know that we offer party and group rates? Well, it's true! Please check out our pages for:
For more information or to reserve your party time and date, please call us today or book on-line at Odyssey 1. (253)566-3231