Game Center Steilacoom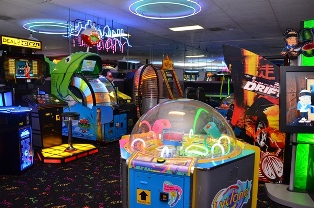 For the most amazing game center in the Steilacoom, WA region, come to the Odyssey 1 family game center. Established in 1993, we continue to offer quality facilities for family gatherings, birthday parties, and special occasions.
Providing a fun-filled environment for kids is our main objective. We are open seven days a week for family fun. Even on holidays we have special hours so your family can create even more special memories.
For that special party for your child, step into the world of our game center. We are easy to reach for anyone in the Steilacoom area. To create a surprise party for one of your children just contact us. We will help with all the arrangements. Activities at the game center include:
Jungle gym and slides
Laser tag
Zipline
Roller Slide
Kids Arcade Steilacoom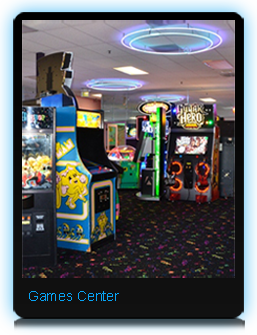 Are you looking for an amazing kids' arcade in the Steilacoom region? Come see us. Our game center is a fascinating kids' arcade full fun and exciting games.
Come and enjoy the laughter of your family as they play games together, challenging each other. When children play together they also enhance the essential developmental and social skills they need to have.
Create memories with us. Looking for the incredible games and arcade for your kids? Come to our kids' arcade. Our kids play center wants your family to enjoy every aspect of our facility. Not only do we have great games our refreshment area is full of great food and drink.
Why our game center?
Games for all ages
Various games and experiences
Free Wi-Fi
Kids Play Center Steilacoom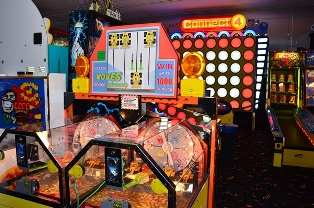 End your search for a kids' play center around Steilacoom region with us. Our kids play center offers adventurous activities for all ages. While your family enjoys all the activities we offer, know that we have provided a safe environment to have fun in.
Come and join the military laser tag game in the kids play center. Or choose your favorite arcade game and challenge a family member. Or play in the jungle gym soft play park in our kids play center and let the kids enjoy hours of adventure.
Jungle gym soft play parks activities include:
Swings
Roller Slide
Crossbars
Clubhouse
Plan your next family outing, birthday party, or special event at the Odyssey 1. Call us at (253) 566-3231. Come and enjoy the best family entertainment in the Steilacoom area.