Game Center Puyallup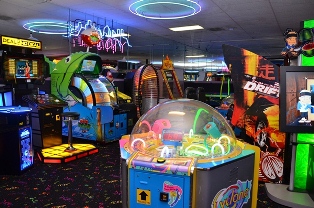 If you are looking for fun with the whole family, come and join us at Odyssey 1 indoor game center.
Sometimes the weather in the Puyallup area doesn't permit outdoor activities but here at our game center, you can have a great time all year round.
We have a bunch of games and a jungle gym area too! We keep our game center clean and family friendly to have happy kids and parents. Puyallup residents can even reserve a party room and have a birthday party with all your child's friends.
We have pizza, sodas, and you can even bring a cake to our game center to make your child's party the best birthday ever!
If you are interested in hosting a party at our game center and kids arcade, we also have extras including:
The party attendant will help with setup and clean up.
Add Jungle Gym Admission to a Laser Tag Party @ $7.85 weekdays/$9.45 weekends per child (10 years and younger)
Jeweled Crown – $5.25 each
Add Laser Tag to your Jungle Gym Party @ $6.85 per game per person
We hope to hear from you, call ahead to reserve your game center party room at our kids play center today. (253) 566-3231.
Kids Arcade Puyallup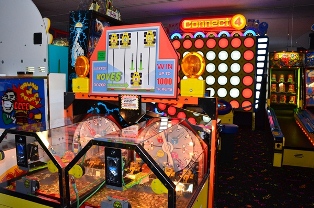 Some places near Puyallup that have arcades are not the most family friendly settings.
But here at our kids arcade, our main focus is the kids! We have all your favorite kids arcade games at our game center that will keep your children having fun for hours!
Our kids arcade has a ticket system that gives you tickets from playing the games. These tickets can be redeemed for prizes as our redemption center.
We also have a concession stand when you need a snack break or an ice-cold soda at our kids play center.
Our concession stand offers many yummy snacks for Puyallup familiesincluding:
Freshly made pizza
Ice cold drinks
Cheesy nachos
Cappuccinos
Hot dogs
Chickennuggets
And more
Call (253) 566-3231 or stop by Odyssey 1 for a family-friendly Puyallup area kids arcade.
Puyallup Kids Play Center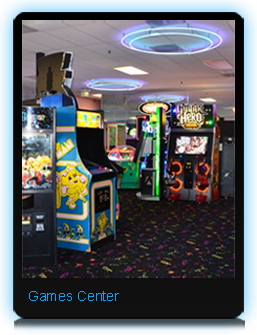 Our kids play center offers an endless adventure that is a clean and safe environment so that parents don't have to worry.
With our conveniently placed seating areas, you can sit back and enjoy our free Wi-Fi while your kids explore and play. Our kids play center offers unlimited fun for all kids ten and younger in our jungle gym area.
We also offer a soft play area for kids 4 and younger to provide a fun time for the little ones that are just learning how to play in groups.
Our jungle gym area of the kids play center includes:
Club House
Slides
Roller Slide
Swings
Crossbars
Trolly Slide
If you have any questions about our kids play center or kids arcade, feel free to give us a call at (253) 566-3231.