Game Center Pierce County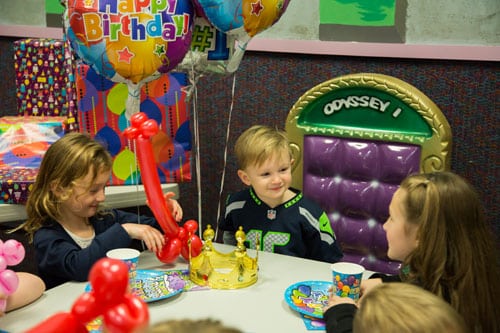 Kids are full of energy all day, and it is necessary for their young minds to indulge in activities that help them develop. If they are getting bored at home or you do not want them to be in front of their computers or TV all day, bring them to Odyssey 1. A game center located in the Pierce County, WA area that can keep your kids and you engaged throughout the day with endless options.
We are a family fun center and ensure that everyone, regardless of their age, has the time of their life in our game center. So, when you are looking for a game center in the Pierce County area that can ignite the kid within you, give us a call.
Our game center offers:
Laser tag
Endless arcade games
Playtime every day of the week
Daycare
Kids Arcade Pierce County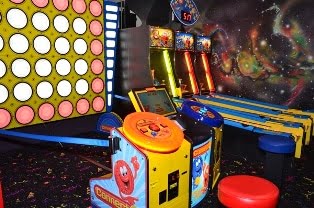 Kids tend to become bored quickly with what they are doing, and they are on to the next big thing. However, they might not find it at home. A family-friendly kids arcade answers all your worries. How? Well, we offer a kids arcade near you that is family friendly so you and your kids can enjoy together.
Spend some precious time with your children at our kids arcade in the Pierce County region. Call us or drop by at our kids arcade and we will keep them engaged with endless games.
You can also schedule our kids arcade or other play centers for:
Birthdays
Parties
Family trips
Group or field trips
Pierce County Kids Play Center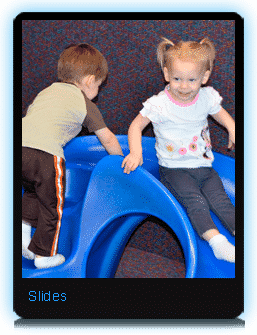 When you need a fun, and quality kids play center that is also a licensed daycare, give us a call. Our indoor playground family fun play area is safe and equipped with activates to keep you engaged throughout the day.
You can count on our kids play center because our goal is to provide a fun-filled atmosphere for kids of all ages. Every person staffed at our kids play center in Pierce County is:
Kid-friendly
Polite and courteous
Professional and well skilled
There is a lot to do at our kids play center. Endless games and activities will keep you happily occupied throughout the day, and your kids will be worn out.
Call Odyssey 1 at (253) 566-3231 if you are looking for a game center, or kids play center in the Pierce County area.