Game Center Olympia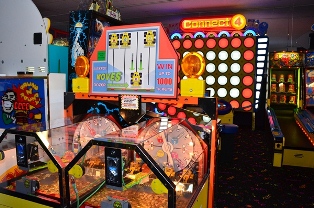 Sometimes fun for the whole family is difficult to achieve, but here at the Odyssey 1 game center near Olympia, we have something for everyone! We specialize in a clean, family approved experience keeping you coming back for more.
Our game center is a quick drive from Olympia, and offers many different attractions, party packages, snacks, a kids arcade, and prizes.
No more sitting around wondering what to do, just come to our game center and have a great time! Our game centernear Olympia offers a seating area with free Wi-Fi, and a concession stand with food and drinks for an all-over good time.
Near the kids arcade is a concession stand that offers:
Pizza made fresh daily
Sodas
Nachos
Cappuccino's
Hot dogs
Chicken nuggets
And more
If Olympia residents have questions about reserving our kids play area for a birthday party, or just want to come to our game center for some fun, give us a call at (253) 566-3231.
Kids Arcade Olympia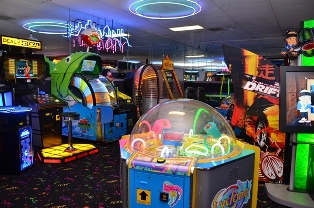 We have been adding to our attractions for quite a while to create the perfect kids arcade. We also have kids arcade games that will give you tickets that you can use at the redemption center.
Odyssey 1 has a main goal of keeping a family friendly environment in their indoor play area for kids.We keep our kids arcade clean, safe, and have game center crew members who can help you with any questions you might have.
One of the reasons Olympia families love coming to our kids arcade is the fact that there is endless fun at reasonable prices.
Our prices are:
4 game tokens for $1.00 at the kids arcade
25% bonus when purchasing $20.00 at a time
Laser tag 1 game per person $6.85
2 games per person $11.50
3 games per person $15.75
Jungle gym $7.85 for kids ages 2 and over Mon-Fri
$9.45 for kids ages 2 and over Saturday& Sunday
$2.25 for little kids under age 2
FREE for kids under age 2 with a $7.85 or $9.45 paid admission
FREE for the supervising adults
Feel free to call at (253) 566-3231 and talk to any of our staff to answer of your questions.
Olympia Kids Play Center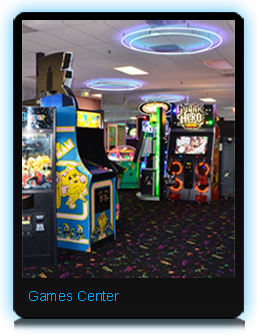 Bringing your children to our kids play center is a good way to provide exercise while they have a great time.
Our kids play center offers free Wi-Fi, seating areas, and much, more to ensure that you and your family are comfortable and having fun.
Some of the attractions and special features in our kids play center include:
Jungle gym park
Laser tag arena
Birthday party rooms
Group rates for parties and field trips
We look forward to seeing you at our kids play center just north of Olympia.
Give us a call if you would like to schedule your child's birthday party at our indoor play area for kidsor have any questions about our game center attractions.