Game Center Maple Valley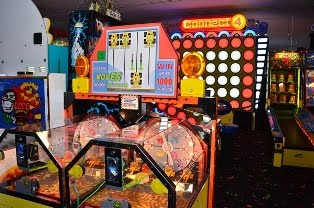 Do you want to spend some fun time with your children this weekend, taking them outside the confines of home? Are you looking for a kids arcade or game center near Maple Valley, WA that promises you unlimited excitement?
If so, then your search has brought you to the perfect place! Odyssey 1 is the #1 choice for quality family entertainment. Book a visit to our feature-laden game center that offers fun-filled games for people of all ages.
Instead of wasting their time and health away sitting in front of the TV, your children can enjoy themselves to their heart's content in the kids play center while you keep a watch on them or even join them. Come and learn first-hand what makes our kids arcade and game center the favorite of Maple Valley residents. Our game center is a family game room where you have:
Non-stop fun
Several exciting games and activities
The comfortable and safe playing environment
Kids Arcade Maple Valley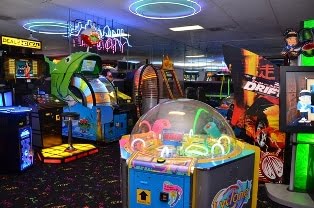 We believe that every family has a right to enjoy at a top-notch kids play center. A visit to such places should not be a privilege that only a selected few can afford.
That is why we have taken care to offer reasonably-priced games at our kids arcade. Moreover, Maple Valley residents who come to our game center can:
Enjoy discounts on bulk purchase of games
Win redemption tickets on select games
Get the earned tickets exchanged for toys and gadgets
All the families that come to our kids arcade agree that making children happy was never this simple and affordable. The adults accompanying our energetic guests at our kids play center are provided tables and chairs if they wish to relax, waiting for their children to have their fill of the fun activities on offer.
Maple Valley Kids Play Center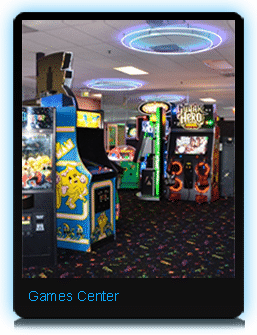 A great thing about our kids play center is that Maple Valley families do not have to wait for any particular time of the year to enjoy its fantastic facilities. We offer an indoor kids arcade that is open all seven days a week.
Ever since 1993, our kids play center has ensured uninterrupted entertainment for its guests even when it rains or gets uncomfortable outside. Our kids play center is:
Climate-controlled
Clean and hygienic
Professionally supervised
To book a visit to Odyssey 1 for family fun at the Game Center or a party at its kids arcade, Maple Valley area residents can call (253) 566-3231.