Game Center Lakewood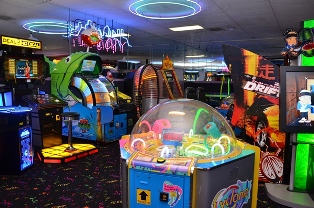 Odyssey 1 game center near Lakewood, WA is the best place to go to have a day full of good family fun! With the many different attractions at our game center, it makes us the one-stop location for kids of all ages.
From birthday parties to group outings, bring the children to our game center for a day of fun!
We have many game center attractions that Lakewood kids will enjoy including:
A jungle gym for kids under ten years
An awesome laser tag arena for kids of all ages
A game center that with a family friendly kids arcade
A concession areawith snacks and drinks
A redemption center to redeem tickets earned by playing games
If you are looking for a kid-friendly game center near Lakewood call us at (253) 566-3231, for any questions about pricing or booking. A fun-filled day with our kids arcade and game center attractions awaits you!
Kids Arcade Lakewood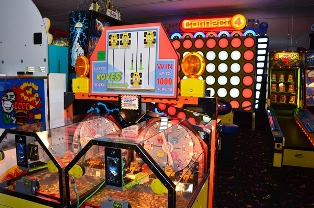 Our goal for our kids' arcade and kids play center is to provide hours of endless fun and entertainment. We offer extra tables and chairs for those who would like to relax while others play, and we offer free Wi-Fi for all to enjoy.
We also have a variety of games where you can win tickets and redeem them for prizes and toys for even more fun. Kids arcades are a perfect place to hangout and have quality family time at an affordable price!
The token prices at the kids arcade are:
$1.00 for 4 tokens
25% bonus when purchasing $20.00 at one time
Many games take 1 token
If you are looking for a family friendly place to let your kids play in a safe environment, then make the short drive from Lakewood and come to our kids arcade!
Lakewood Kids Play Center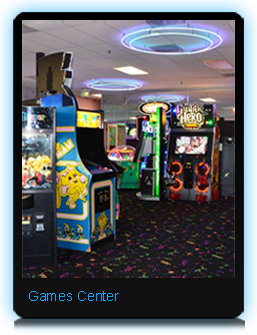 Our kids play center includes a jungle gym, kids arcade area, and many more attractions. A kids play center can often be targeted for one age group, but here at Odyssey 1 we have a little something for everyone.
We also provide a concession stand where you can buy pizza made fresh daily, sodas, nachos, cappuccino's, and more.
In addition to our kids arcade, our kids play center features:
Swings
Slides
Crossbars
Trolly Slide
Roller Slide
Club House
Lots of FUN & Excitement
We look forward to providing your Lakewood family with a safe and fun indoor play area for kids. We also offer party packages!
If you are interested in hosting your child's party at our kids play center, give us a call at (253) 566-3231 to secure your reservation.