Game Center Gig Harbor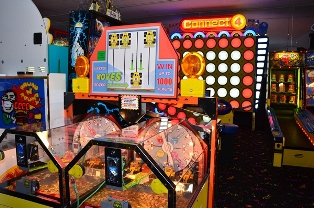 Entertaining kids can be the most difficult thing, especially when they are on school vacations. While you can come up with a few activities at home, the truth is kids get bored fast. It seems like each activity requires you to watch them closely or be exposed to hot or cold weather just to let them burn off energy.
We at Odyssey 1 offer the best playing experience at our game center near Gig Harbor, WA. You and your kids can have a whole lot of fun and amusement at our kids arcade and kids play center.
The best thing about us is that we have family game center that will keep everyone engaged for hours. You can enjoy all of our amenities and have the best of time at our game center. We also have:
A laser tag arena
A jungle gym park
Scooters and slides
Tons of kids arcade games
Our game center doesn't only cater to kids, however. While the kids enjoy their rides and slides, you can grab a sandwich or other snacks in our refreshment center and enjoy the peace and quiet. We also offer our venue for various events and parties, as well.
Kids Arcade Gig Harbor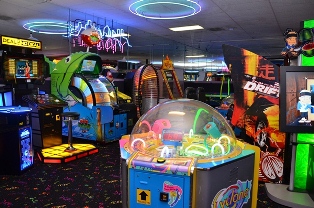 Our kids arcade is one of the best places to host parties. We have a complete game center, kids arcade and kids play center that Gig Harbor residents can book for their event. Our kids arcade lets everyone enjoy themselves and have lots of fun. We also have a ton of play space for kids, including:
Swings
Slides
Crossbars
Trolley slide
Club house
You can let your children enjoy their time while you chat with other parents, or you can get in there and play with your kids. All our slides and toys are safe and non-toxic. We even have helpers that will monitor your children while you enjoy a cappuccino or nachos.
Gig Harbor Kids Play Center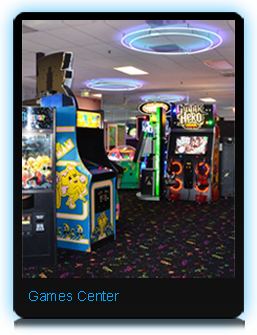 There might be several kids play centers in and around Gig Harbor. However, when it comes to choosing a safe and entertaining indoor play area for kids, you want to find the best.
We are not just a kids play center for Gig Harbor kids; we provide amusement for the entire family. You can enjoy watching your kids play from a distance or play a game of laser tag with them. Contact us if you want to book our kids play center for any:
Birthday parties
Field trips
Group events
If you are looking for a game center or family fun play area near me, come to us. For any enquiries about our game center near Gig Harbor, call Odyssey 1 at (253) 566-3231.