Game Center Federal Way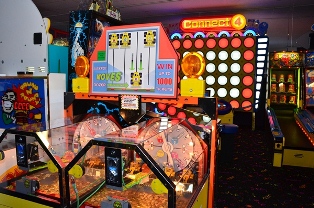 For everyone, fun time spent with family constitutes some of the fondest memories growing up. Grownups, too, cherish the time spent laughing and playing with their kids. At Odyssey 1, we are happy to provide families with wonderful bonding time at our game center.
Filled with a multitude of exciting games and fun activities to suit all age groups, our game center near Federal Way, WA promises hours of non-stop entertainment for all the families that come to us. We ensure that a visit to our family fun center and kids arcade is pocket-friendly and offers:
Affordably priced games
Discounts on game token packages
Toys and gadgets for tickets earned
Our guests need not fear tiring themselves out in the game center. We even provide extra chairs and tables for adults who just want to sit back and watch their children play in the kids play center. Refreshments at the concessions stand make sure that nobody leaves our game center to return to Federal Way hungry or thirsty!
Kids Arcade Federal Way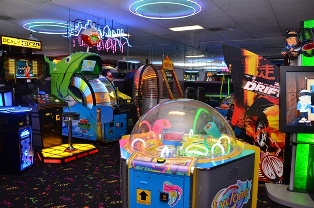 We believe that the fun at our kids play center should not be disrupted by unfavorable weather conditions. It is already a tough job to keep children happily occupied on hot, cold or rainy days. That's why we offer an indoor kids arcade so that Federal Way residents can make use of our facilities at all times, come rain or shine. Moreover, we observe very few annual holidays and keep our kids arcade open 7 days a week.
Visitors to our family game room and kids arcade also enjoy the facility because of our:
Hygienic premises
Climate-controlled play areas
Relaxed and safe environment
Federal Way Kids Play Center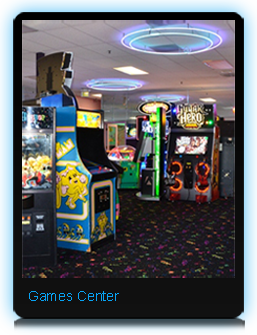 Our kids play center serves a diverse clientele. We cater not just to families, but also welcome schools and day care centers looking to take children out on a field trip.
We ensure a thrilling time at our kids play center, whether Federal Way residents visit us with:
Bubbly toddlers
Excited children
Energetic teenagers
Plan a trip to our family game room and kids play center today and discover a host of activities that you and your loved ones can enjoy together!
Contact Odyssey 1 at (253) 566-3231 for more information about the fun activities available at our family game center and kids arcade for Federal Way residents.