Fun Center for Tacoma Children * Family Fun for Children of All Ages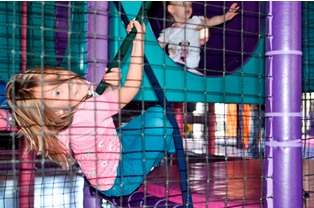 Searching for family fun? Come to Odyssey-1!
Our Tacoma neighbours may appreciate all that we provide at Odyssey-1. Our chief purpose is to offer a secure, indoor and fun atmosphere where your Tacoma kids can play, be amused and have some fun. Our family fun center promotes adventure, improves creativity and additionally develops coordination.
Jungle Gym Soft Play Playground – – Designed for children under the age of 10.
They will love climbing, jumping, bouncing and sliding in the several fun areas inside the playground. They could investigate through tunnels, zip down the slides, get hidden in coloured balls, or have some fun in the club house with family or buddies.
A safe, indoor play area is the perfect choice to get together with other kids while they leap, jump, climb and slide in our safe environment. Our family fun center also provides Tacoma visitors with a secure location that is made for the small ones younger than 4 that are just learning to interact with other children.
Family Fun Center Laser Tag for Ages 7 and Older
No family fun center visit would be complete without a thrilling round of laser tag. Our Laser Tag Arena could be an ideal option for Tacoma family enjoyment. From children to grand-parents, the whole family can feel the fast-paced adventure of adrenaline-pumping laser tag.
Family Fun Center for Tacoma Families * Indoor Play Areas for Family Fun
With tunnels and mazes and a club home to discover, the fun has only started! They'll additionally find swings, crossbars and slides to keep them having a good time in our family fun center.
There's also a particular place only for the small ones, for children 4 and under.
Fun Center for Spanaway Families * Indoor Play Areas for Family Fun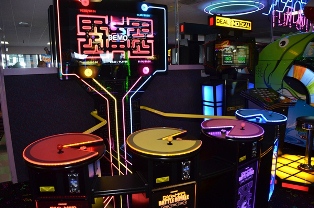 Don't forget to drop by our amazing Game Center on your Tacoma family fun day. Our family fun center provides a broad assortment of family-oriented video games which will please kids of all ages. Quite a few games also provide tickets that may be used at our Redemption Center.
They can be exchanged for little playthings or mementos and make excellent reminders of their family fun center visit.
Take time to unwind, get yourself a cup of coffee or grab a bit of pizza at our Concession stand. Our Tacoma customers will find plenty of accessible seating, including seats and tables. Tacoma residents are also welcome to use our free Wi-Fi while you wait for your children.
Why should Tacoma residents choose us as their family fun center?
Our family fun center for our Tacoma customers can be available for:
Field trips and unique team activities
Birthday parties
Child's parties or special functions
With play places specially created for kids of all ages, our family fun center will be a Tacoma favourite in no time! Visit or call Odyssey 1 for more information:253-444-6561