Federal Way Birthday Party Ideas * Kids Parties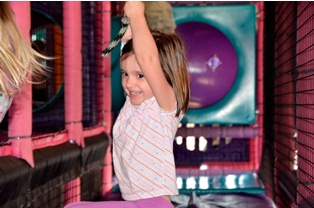 Odyssey 1 is the definitive place for birthday party excitement for Federal Way kids of all ages. Located in Tacoma, it is a destination that is easily in reach of Federal Way. Whether it is just for kids birthday parties or for the whole family, it is considered a Family Fun location.
For anyone looking for birthday party ideas, this is a definite yes.
There are a host of options that can be included in birthday parties for kids. The jungle gym area is ideal for a kids party for children age ten and younger with a soft play area that features slides, swings, crossbars, a trolly slide, a roller slide and a clubhouse.
When planning a birthday party for those four and younger, there is an area that is designated specifically for their safety.
The great part about using the jungle gym area is that the weather is never an issue with the indoor play area. Pizza, soda and game tokens can be included along with a private party room.
If a kids party is being planned for anyone from age seven on up, laser tag will provide excitement for all. For a party, at least eight children or players must attend. Pizza, soda and game tokens for the game room are included and an attendant will take care of everyone's needs.
Federal Way Birthday Parties * Birthday Parties for Kids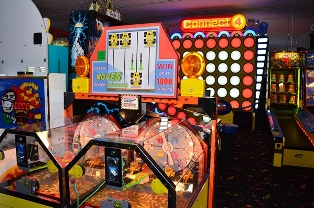 Two games of laser tag are included for birthday parties for kids and the whole group will wish there was time for more!
Put Odyssey 1 at the top of the list for birthday party ideas. Packages are affordable and Federal Way families can tailor their birthday party experience the way they want it.
They include the Game Center for arcade games along with the Birthday Machine. For an additional charge, the birthday child stands in the machine and gets to catch tickets for the party games.
Plan a party at Odyssey 1 and join in the fun. The weather is never a problem and there are a variety of birthday party activities to stay busy.
Let a child have a friend or two or a whole group while exploring everything Odyssey 1 has to offer for birthday party entertainment.