Family Fun Center Sumner WA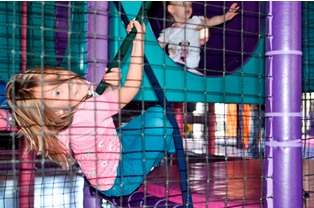 A family fun trip to the amusement park is something all children in Sumner look forward to with great excitement.
However, as many parents in Sumner know, going to an amusement park to spend a day there with the children isn't all family fun and games as it might seem.
The packing for this event usually begins the previous day, with parents scrambling to get supplies for the next day's journey.
Most parents only have a free day on the weekend when they decide to take the family out to the amusement park. This however leads to the inevitable battle with weekend traffic, despite many parents in Sumner heading out early in the morning.
Then comes the search for a parking space in the unending parking lots, paying exorbitant ticket prices, and then the struggle of standing in lines for rides that make highway traffic look like a joke, as well as making sure your family is well taken care of the entire time.
However, there is a way for parents in Sumner to make sure that their family gets the family fun entertainment experience of a lifetime without the pitfalls of heading to an amusement park, thanks to the best family fun center in Sumner, Odyssey 1.
Fun Center Sumner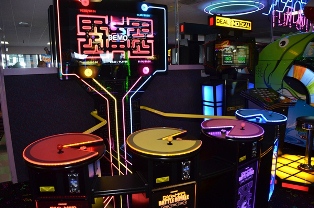 A family fun center is a great way for parents to help their children enjoy a fantastic entertainment experience without all the problems associated with visiting amusement parks.
A family fun center is located in the heart of the city, making travelling to it a much shorter affair.
They may seem small as compared to the vast amusement parks in size, but they more than make up for it with their high level of services and family fun attractions, which include:
Laser Tag: Sharpen your aim with this completely safe futuristic game.
Game Zone: Get your game on with the latest in digital family fun entertainment.
Concession Stand: Keep your family charged with some delicious refreshments.
Jungle Gym: A soft play park to keep your kids entertained and fighting fit at the same time.
Redemption Center: Win tickets at the other attractions and exchange them for awesome prizes.
Family Fun Sumner
So give your family a one of a kind family fun experience that does not need days of planning or hours of travel.
Get the best entertainment services in Sumner with Odyssey 1, the leading family fun center in the city.
Give us a call at (253) 444-6561 and take advantage of special package deals to make sure you get the most cost effective family fun packages for your hard earned money.