Family Fun Center for Steilacoom Families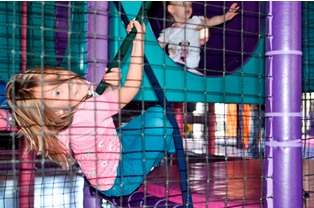 Looking for family fun? Come to Odyssey1!
For the long summer days in Steilacoom or the cold and raining days of winter, Odyssey 1 is Steilacoom's favorite family fun center.
With a lot of activities to please kids of all ages, we will become your favourite family fun center in no time! With especially designed areas to encourage exploration, enhance individual creativity and develop coordination, our indoor play areas have something for every Steilacoom child.
A safe, indoor play area is the perfect place for your Steilacoom children to have fun and exercise at the same time! Our family fun center offers areas where the kids can bounce, slide, climb and hop within our exciting but safe environment.
The Jungle Gym Soft Play Area is perfect for kids 10 and under. With tunnels and mazes and a club house to explore, the adventure has just begun. We also have slides that bring big smiles, swings and crossbars for fun exercise and balls for playing in or tossing.
There is also a special area designed just for the little guys 4 and under.
Fun Center with Indoor Play Areas for Steilacoom Family Fun
A family fun center would not be as much fun without a fantastic round of laser tag. Girls against the boys, Mom and Dad against the kids – whichever way you choose up your teams, laser tag is a fun, exciting and fast-paced adventure for your entire Steilacoom family.
Our Game Center has family-friendly video games, many of which print tickets that can be redeemed for toys, trinkets or gadgets at the Redemption Center. Every Steilacoom child will love the cool souvenir to remind them of the great time they had at our family fun center.
With plenty of available seating, Steilacoom adults are welcome to sit and relax while your children are enjoying our family fun center. Our Concession Stand offers soda pop, pizza made fresh every day, nachos, coffee and snacks.
Family Fun for Steilacoom Kids of All Ages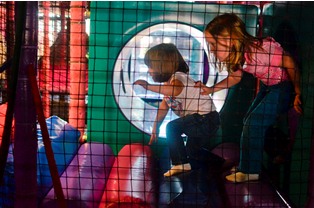 Our family fun center also offers group rates and party packages for Steilacoom residents. We offer special party packages which can include our Jungle Gym Soft Play Area or the Laser Tag Arena.
Special event and kid's parties
Birthday Parties
Day care groups or Steilacoom school outings
We're open every day of the week (with only a few exceptions) so any day or night could be ideal for a Steilacoom family fun outing to Odyssey1!