Family Fun Center for South Hill Families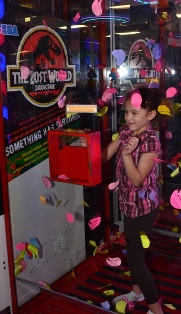 Parties in South Hill, WA are much more enjoyable with Odyssey 1 and our party services for families. If you plan to have your party in the South Hill area, let it be in our family fun center.
We can make your party more fun with our awesome indoor activities! South Hill residents are always so happy they chose Odyssey 1 for their party or engagement. We entertain guests of all ages with our fun center.
You will never get bored at a party held here- we guarantee it! Enjoy our:
Laser tag space
Jungle gym park
New video and virtual reality games
Leave our fun center with new family memories made at Odyssey 1 in South Hill.
Fun Center with Indoor Play Areas for South Hill Family Fun
We at Odyssey 1 assure great fun and lots of laughs at our family fun center in South Hill. Any time of the year, you can have a knockout party in our indoor play areas.
South Hill residents do not need to set up or prepare for the party at all; our team does all that for you.
We offer tailored packages for:
Birthday parties
Special occasions
Sports teams celebrations
Work parties
When you book our services for your party, you will not only remove stress but also leave with lots of memories made.
We believe in transforming ordinary parties into unforgettable ones at our family fun center in South Hill. We aim to deliver a party beyond your expectations.
Family Fun for South Hill Kids of All Ages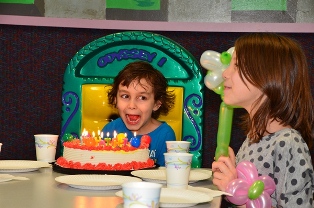 Our family fun center in South Hill has everything a kid could want and more. Odyssey 1 has gaming zones and play areas, and tons of fun to be had.
Our family fun center surpasses expectations for South Hill residents, and we are the best place in the area to have a party for any kid of any age.
Anyone attending your party will have a great time with our:
Intense laser tag course
Swings and slides in the indoor jungle gym
Advanced technology video games
Visit Odyssey 1, and let all your party guests enjoy all of the many fun zones we have to offer. South Hill parties will never be the same!
Go beyond fun at our family fun center in South Hill. Get more information on Odyssey 1 and call (253) 566-3231.