Family Fun Center Puyallup * Family Fun Center * Puyallup Fun Center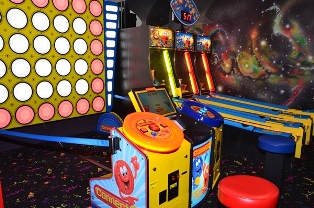 What to do on a chilly and damp winter evening in Puyallup? Or what about the long summer evenings that goes on forever? Odyssey 1's family fun center is a wonderful solution to make any day or evening special for Puyallup children.
We are located in Tacoma, WA and the quick drive west may be really worthwhile. With activities created to please kids of all ages, we can be your family fun center for any occasion.
Fun Center for Puyallup Families * Safe Indoor Family Fun for Puyallup
We provide secure, inside play places which are especially designed to create coordination and support exercise as well as boost the imagination of our guests. Our family fun center has play places that are interesting for everybody and contain something enjoyable for different ages.
Rain forest Gym Soft Play Playground – – Younger Puyallup children for ages 10 and under. The perfect place to run, jump and climb through mazes and tunnels for hours. Our family fun center also provides slides for fast exhilaration, crossbars for excellent workouts and play areas to please any youngster.
Laser Tag Arena — Family fun for ages 7 to 70! Our family fun center wouldn't be complete without providing an exciting round of laser tag for the entire family to enjoy!
Puyallup children and adults may appreciate the fast-paced journey of an enjoyable round of laser label. The adrenaline gets pumping, while encouraging teamwork for every participant – – young or old.
Why should you choose us for your Puyallup family fun outing?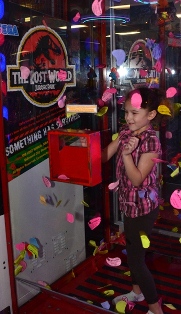 Once the children are done enjoying in various play areas, they could additionally have fun in our Game Center. Our family fun center provides an excellent assortment of family-friendly video games for children of all ages.
A few of the video games also hand out tickets that may be traded for toys or cute gadgets at our Redemption Center. Every Puyallup child loves getting something special to remind them of the fun time that they had visiting our family fun center.
Puyallup adults can enjoy and unwind with free Wi-Fi. We offer lots of available seating and tables while you wait for your children. Our concession stand offers pizza made daily, sodas, coffee and additional refreshments to make you comfortable throughout your visit to Odyssey 1. Visit or give us a phone call if you would like more information. (253) 444 -6561