Family Fun Center for Puget Sound Families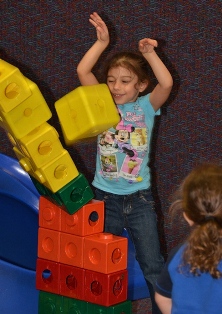 Our ultimate aim is to provide Puget Sound, WA families with a fun, safe and memorable experience, filled with a lot of wonderful memories. With this goal in mind, we bring to you an exciting variety of activities, games and other amazing attractions to make your trip to Odyssey1 the most memorable one.
Spread over a vast area and offering an incredible amount of fun activities and games for people of all ages, we are the most prominent family fun center Puget Sound families love to visit.
When it comes to enjoying a day filled with fun and entertainment with your entire family, our family fun center is their first preference. A convenient location easy to reach are the other favourable factors adding to the popularity of our family fun center.
Indoor Play Areas for Family Fun * Puget Sound Family Fun Activities
If you thought fun and games are for kids only, then we are here to change your perception. At our complete family fun center, you can spend quality time with your kids and enjoy some of the most fun-filled games.
We have plenty of games lined up for you in our indoor play area, including:
Game center
Jungle gym
Laser tag
At our family fun center we have an area dedicated to celebrate kid's birthday parties and to make this experience even more convenient for you, we offer special party packages, including everything from games and activities to complete arrangement of food and seating.
Family Fun for Puget Sound Kids of All Ages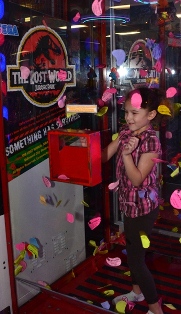 Odyssey1 is the best place to have a gala time with your Puget Sound family and kids. We provide enough options for your whole family to enjoy your time in whichever way you want. Whether you are planning to visit our family fun center alone, with friends, or your family, you can rest assured that each moment spent here will become a lasting memory of your life.
Apart from assuring them a fun filled time, we pay equal attention to the safety of our guests as well. We have adequate safety measures at place around the family fun center to ensure that all our guests stay safe and are able to enjoy this experience without worrying about the safety of their loved ones.
An exciting time awaits you at our family fun center. Feel free to get in touch with us at 253-444-6561 for more details.