Family Fun Center Port Orchard WA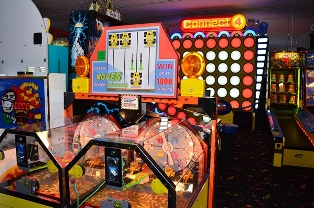 Planning an outing with the family on the weekend? Amusement parks have always been a go-to choice for many parents living in and around Port Orchard as a one stop entertainment and family fun option.
But any adult who has been to an amusement park knows exactly how problematic it can be for those who are not adequately prepared.
Starting from the journey to the amusement park, with weekend traffic, the search for a proper parking space and then standing in line for each of the rides, the idea doesn't seem very appealing all of a sudden, does it?
Combine that with managing children, exorbitant costs of tickets and other items like food, as well as safety concerns, and suddenly staying at home for your family fun doesn't seem like such a bad idea.
However, there is an option for those parents living in and around Port Orchard looking for an affordable, safe, convenient, and easily accessible alternative to the crowds at amusement parks, namely the best family fun center in Port Orchard called Odyssey 1.
Fun Center Port Orchard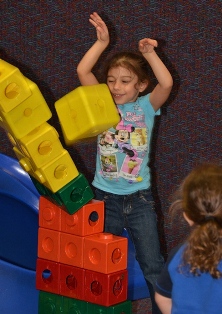 This family fun center is located in the middle of the city, putting it within easy reach of those who want to avoid the maddening chaos of highway traffic.
An indoor family fun center is smaller than amusement parks, which means better service while saving parents the worries of having to keep their children safe from the sun.
A family fun center brings a whole host of attractions to its patrons including:
Jungle Gym: Let your children run, jump, climb and slide in a safe play area with others.
Concession Stand: Keep them stocked with some tasty treats and delicious drinks.
Games Corner: With something for everyone, the best of digital entertainment can be found here.
Redemption Center: Exchange tickets won at the other attractions for some great prizes.
Laser Tag: Run for cover as the latest technology brings you a bullet free shootout from the future.
Another great feature of family fun centers is that they offer a variety of package deals, ranging from family vacations to school trips, at the most affordable prices, putting them in reach of every parent living in and around Port Orchard.
Family Fun Port Orchard
So don't wait any longer. Get your family the best possible family fun experience this weekend by giving Port Orchard's leading family fun center a call at (253) 444-6561 to find out more about our offers and package deals.
One visit, and you'll see how the Odyssey 1 fun center brings you and your loved ones the best services and family fun attractions at the best prices.