Family Fun Center Pierce County WA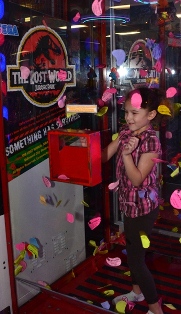 A family trip to the amusement park is a great way for parents and children to spend some family fun time together, enjoying each other's company while taking part in exciting activities and experiencing the thrill and wonder of the latest rides.
However, those parents in and around Pierce County who have ever taken their family to an amusement park know full well that it isn't all family fun and games.
Going to an amusement park is like a full day event, where you have to deal with problems that include, but are not limited to highway traffic, which is especially bad on the weekends, and looking for a decent space to park.
You end up walking around in the sun all day, then having to purchase expensive tickets, only to end up having to stand in line for hours on end to get on the more popular rides while the children need to be fed and entertained constantly.
This perspective might seem bleak at first, but there is an alternative available for parents in and around Pierce County who wish to avoid all these problems without sacrificing on the entertainment and family fun experience.
Enter Odyssey 1, the family fun center that brings the best options for good, wholesome family fun under one roof.
Fun Center Pierce County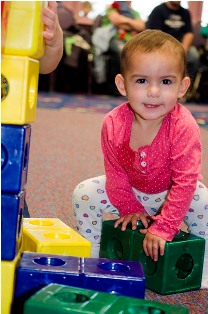 These family fun centers are a great way for families to spend some great family fun time together without all the hassles that accompany a trip to an amusement park.
Most amusement parks are massive in size, containing large-scale rides, which makes them impossible to setup within city limits.
Family fun centers on the other hand are located inside the city, mostly in commercial or industrial districts, making them easily accessible.
A fun center is also more affordable than an amusement park, offering customers with a much better level of management and services, bringing them attractive packages for groups, field trips, birthday parties and even company outings.
Combining these services with activities that include laser tag, jungle gyms, and gaming arcades gives customers a wide choice of family activities to indulge in under the same roof.
A family fun center also offers customers refreshments in the form of concession stands so that your family doesn't run short of energy during the day.
Booking options and offers are also available for those who wish to enjoy these family fun attractions exclusively.
Family Fun Pierce County
So spend your weekend free from any worries as you and your loved ones enjoy a family fun day at Odyssey 1, the leading family fun center in Pierce County.
Simply give us a call at (253) 444-6561 and see all the fantastic family fun options available for you and your family.