Family Fun Center for Parkland Families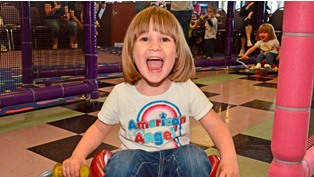 If you want to have fun as an entire family, load up the van and get to Odyssey 1. We are an action-oriented family fun center that takes family fun to the next level.
You'll have nothing but fun the entire time youÕre in our Parkland center, and youÕll leave with a smile on your face.
We have plenty of different attractions for kids and adults of all ages. Our fun center has:
A laser tag arena
Lots of swings at our jungle gym park
Only the newest video games
Our family fun center creates awesome family memories, and ensures that you have tons of fun together.
Fun Center with Indoor Play Areas for Parkland Family Fun
At our family fun center, Parkland residents do not just have a great time but they also get to enjoy their parties stress-free. Arranging unforgettable parties is no cakewalk, so we provide a team to make it as easy as possible.
We have dedicated packages like:
Party plans for birthdays
Arrangements for special occasions
Special set ups for sports teams
You will have a total blast at our fun center in Parkland. Whether itÕs a party, or just a fun day with your family, you will have a great time and our play zones will surpass your expectations.
Come see the most fun place in Parkland, and visit Odyssey 1 today.
Family Fun for Parkland Kids of All Ages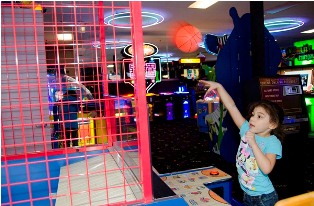 We leave no stone unturned in our attempts to satisfy Parkland families. Odyssey 1 is a family fun center that caters to everyone in the family, no matter their interests or age. Kids have tons of fun at our gaming zone, loaded with most recent gaming equipment.
For younger kids, we have a huge jungle gym, complete with swings and slides.
Spend a whole day with us in Parkland, and enjoy:
Thrilling laser tag
Amusing games and prizes to win
High-tech video games
Parkland families and kids enjoy all of our fun zones. We also cater to large parties, so think of us when your kidÕs birthday rolls around. Come check us out today!
Have maximum fun with Odyssey 1. Call us at (253) 566-3231 to hear more.