Family Fun Center Olympia WA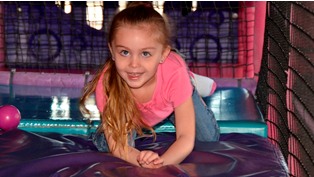 Many parents know the stress that accompanies the family while heading to an amusement park for some much needed family fun. The first problem is dealing with the jam packed highways that head out of the city.
Most parents usually have one day of the week wherein they can freely spend time with their children, and usually it's the weekend.
Unfortunately, this means that once the season kicks off, almost every parent will want to take their child to an amusement part for some family fun, often ending up choking the highways simultaneously.
This also causes fun centers to seem a lot more crowded, since almost everyone decides to show up on the same set of weekends, dampening the children's enthusiasm considerably.
However, for those parents living in Olympia who are looking for a much smarter choice can discover the advantages available at Odyssey 1, a family fun center where they can make sure that their children get to enjoy a family fun experience they won't forget.
Fun Center Olympia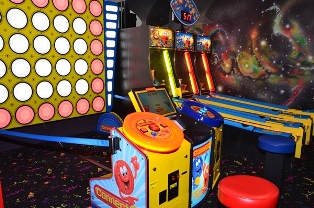 The ongoing decline in the popularity of amusement parks is a simple illustration of the fact that many times, going on a trip to these parks ends up creating more stress than spending the same amount of family fun time at home.
Family fun centers are a great way for parents living in Olympia to ensure that their families enjoy some wholesome and family fun activities, which include:
Jungle Gym: Get your kids to burn their calories and as they swing and play in a padded area.
Laser Tag Arena: Have a futuristic shootout with friends in a completely safe environment.
Game Center: Family fun options galore for the whole family to enjoy.
Concessions stand: Tasty refreshments available to keep your family fuelled for more family fun.
Redemption Center: Win as you play by claiming attractive prizes with tickets won from gaming.
The small size of a family fun center frees parents living in Olympia from the restrictions of having to travel long distances to the amusement park of their choice and the seemingly longer lines for the individual attractions within.
Instead, a family fun center offers parents living in Olympia excellent services and attractions which can be enjoyed without the hassles of going to an amusement park.
Family Fun Olympia
So parents living in Olympia should not waste time getting stuck in traffic and other lines in an amusement park when they can get a better entertainment experience at the best family fun center in Olympia, Odyssey 1.
Enjoy a whole host of options for family fun and entertainment at the best family fun center in Olympia by giving us a call at (253) 444-6561 today.