Family Fun Center for Lacey Families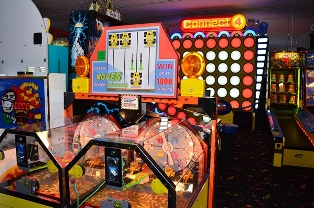 Trying to find family fun? Come to Odyssey-1!
Our Lacey neighbours will enjoy all that we provide at Odyssey-1 to make your family fun day perfect.
We are located in Tacoma, WA and have been the preferred family fun center location for Lacey families since 1993.
Our main purpose is to offer our Lacey guests an indoor environment where your kids can play, be safe and have fun.
We take great pride in offering fun, excitement and adventure to your Lacey kids that also enhances coordination, improves imagination and encourages exploration.
Jungle Gym Play Park — Family Fun for Kids 10 and Under
The Jungle Gym Soft Play area allows your younger Lacey kids to have fun leaping, climbing, swinging and jumping on the many fun areas and activities within the park. They could investigate through channels, have fun on the slides, hide in colored balls, or explore the big club house.
Our family fun center offers another safe area that's created for the small ones under 4. It is a great way to encourage your little ones to communicate and interact with others.
Laser Tag Arena Family Fun Excitement for Kids 7-70
No family fun center would be complete without a thrilling game of laser tag. For 2 people to a group of many adults and kids, our Laser Tag Arena is the right choice for Lacey family fun.
Lacey Family Fun Center with Indoor Play Areas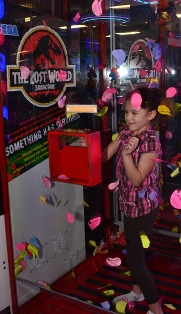 Do not forget to stop by our wonderful Game Center during your Lacey family outing. Our family fun center offers a wide range of family-oriented video games that are sure to please children of all ages.
Many of our games also provide tickets that may be exchanged at our Redemption Center for toys, gadgets or playthings that make great souvenirs for the terrific time they had during your visit to Odyssey-1.
Take some time to sit back and relax, get yourself a cup of coffee or try a piece of pizza from our Concession Stand. With plenty of accessible seating, including chairs and tables, you're welcome to enjoy our free Wi-Fi while you wait for your children.
Our family fun center for our Lacey families can be available for:
Birthday parties and field trips
Kid's parties or special events
Group events for any occasion
With play places created specifically for children of any age, our family fun center can be a favourite in no time. Come by or call Odyssey-1 for more information: 253-444-6561