JBLM Family Fun Center * Family Fun for Kids of All Ages
Looking for family fun? Come to Odyssey-1!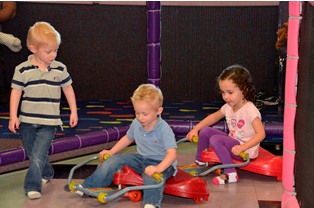 Our JBLM neighbours will enjoy all that we offer at Odyssey-1. Our main goal is to provide a fun, inside a protected environment where your JBLM children may play, be challenged and have some fun. Our family fun center encourages exploration, enhances creativity and also develops coordination.
They'll love bouncing, jump, hiking and slipping in the a few enjoyable places within the playground. They might venture through tunnels, cruise down the slides, get hidden in colored balls, or have a great time in the club house with family or pals.
Our family fun center additionally supplies JBLM visitors with a safe place that is perfect for the little ones younger than 4 that are only learning how to communicate with other kids.
Indoor Play Areas for Family Fun * JBLM Family Fun Activities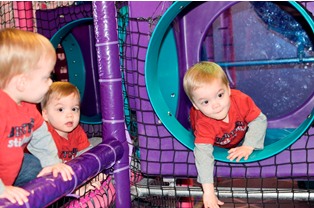 No family fun center visit will be complete without a fascinating game of laser tag. Our Laser Tag Arena might be a perfect alternative for JBLM family enjoyment. From kids to grandparents, the entire family can enjoy the fast-paced journey of adrenaline-pumping laser tag.
For more family fun, don't forget to visit our incredible Game Center on your JBLM family fun outing. Our family fun center offers a wide array of family-oriented video games that will please children of all ages.
A number of games offer tickets which may be used at our Redemption Center.They may be traded for small gadgets or souvenirs and make excellent reminders of the family fun center visit.
Take the time to relax, get yourself a drink or a piece of pizza at our Concession Stand. Our JBLM customers will see lots of available seating, including tables and chairs. JBLM visitors are also welcome to make use of our free Wi-Fi while you watch for your kids.
Why should JBLM residents choose us as their family fun center?
Our family fun center for our JBLM customers is the perfect choice for:
Field trips and excursions and group activities
Birthday parties
Child's parties or special events
With play areas specifically developed for children of all ages, our family fun center is going to be a JBLM favourite in virtually no time! See or contact Odyssey 1 for more information:253-444-6561