Family Fun Center for Fircrest Families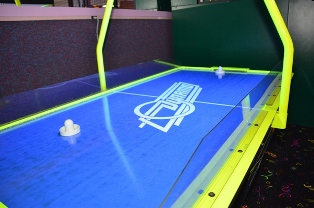 Thinking about an entertaining day out with your loved ones near Fircrest, WA? Stop at Odyssey 1.
We offer countless options for a fun-filled time for your family at our family fun center for Fircrest residents. You will not experience more thrill elsewhere, as we offer unlimited choices for fun activities for every member of your family.
Our family fun center for Fircrest residents will not disappoint anyone, and you'll be unsure which exciting activity to choose first. We have stimulating games for children, adolescents, and adults.
Our numerous fun options include:
A laser tag arena
Jungle gym park with swings, tunnels, and balls
The latest video games
Amazing food
Loaded prize counter
There is more than enough to enjoy at our family fun center outside of Fircrest. Come check it out today.
Fun Center with Indoor Play Areas for Fircrest Family Fun
We are not only a popular family fun center for Fircrest residents, but also a full-service customer experience. At Odyssey 1, families and kids have tons of fun no matter the weather or time of year.
Whether you visit us for parties or a family fun day, we provide:
Customized party packages
Birthday party decorations and games
Unlimited play passes
Incredible prizes
Great food in our cafeteria
We promise the most enjoyable experiences at our Fircrest family fun center for guests of all ages. No matter what youÕre looking for, every member of your family is bound to find it here.
We have indoor play areas for younger children, including a jungle gym, awesome laser tag arenas, and tons of video game space for gamer kids and parents. The whole experience cannot be found elsewhere for Fircrest residents.
Family Fun for Fircrest Kids of All Ages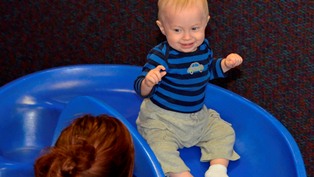 Our family fun center, servicing Fircrest residents, offers a lot of services to ensure the happiness of you and your loved ones. We have installed all the most recent gaming and recreational options in the region.
We keep in mind the expectations and attractions for guests of all ages, and provide the most awesome options for our Fircrest visitors. We also have tons of space for kids and parents to play, making it a full day experience that you're not going to forget any time soon.
Visit our establishment near Fircrest, and enjoy our:
Laser tag hall
Swings, slides, and soft play jungle gym
Brand new video games
No matter if you're a kid, or a kid at heart, our fun center outside of Fircrest will have something for you.
Seeking a fun-packed family fun center near Fircrest? Call Odyssey 1 for more information at (253) 566-3231.