Odyssey 1 Federal Way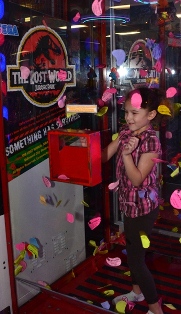 If you are looking for fun – come to Odyssey 1!
Wondering what to do on a wet and cold winter day in Federal Way? Or how about the long summer day that goes on forever? Odyssey 1's family fun center is a great way to fill any day with fun and excitement for your Federal Way kids.
We are located in Tacoma, WA and the short drive south will be well worth it. With activities designed to delight children of all ages, we will become your family fun center favorite in no time!
We offer safe, indoor play areas that are specifically designed to encourage exploration and develop coordination as well as promote playful imagination. Our family fun center has play areas that include something fun and exciting for everyone!
Jungle Gym Soft Play Park – Fun for Children up to 10
Federal Way kids can run and jump, climb and bounce and explore through tunnels and mazes for hours. Our family fun center also offers slides for quick excitement, crossbars for great exercise and swings to delight any child. Whether they get covered in colored balls or play make believe in the club house, the fun never stops at Odyssey 1.
Laser Tag Arena – Family Fun for Ages 7 to 70
Our family fun center would not be complete without offering an exciting round of laser tag. Federal Way kids and adults will enjoy the fast-paced adventure of an exciting round of laser tag. While promoting teamwork, it gets the adrenaline pumping for every player – young or old.
Family Fun Federal Way * Fun Family Outing * Fun Center Federal Way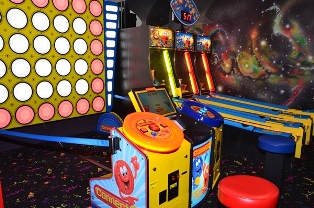 When the kids are done playing in play areas, they can also have fun in our Game Center. Our family fun center offers a great selection of family-friendly video games to include in your Federal Way family outing.
Some of the video games also give out tickets that can be exchanged for toys or gadgets at our Redemption Center. Every Federal Way child enjoys taking something home to remind them of the fun time they had on the family outing.
While you wait for your kids to finish playing, you can relax and enjoy free Wi-Fi at any of our tables and chairs or available seating through our facility. If hunger strikes, we offer pizza made fresh daily, soft drinks, coffee and other items to make you comfortable during your visit to Odyssey 1.
Stop by or give us a call at 253-566-3231 today!