Family Entertainment Center Puyallup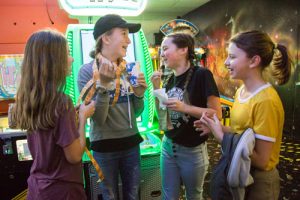 If you are looking for a family entertainment center in the Puyallup, WA area, you have come to the right place. Odyssey 1 is the go-to family entertainment center serving residents of Puyallup and its surrounding areas. We have been the family entertainment center of choice since 1993. Our main goal is to give kids a fun-filled experience that they will never forget. Kids of all ages can have fun at our amusement center.
Our family activity options include:
Video games
Laser tag
Jungle gym
Our family entertainment center is open all day, every day, so bring your children any time for a day of fun. We also specialize in birthday parties. Your guests will be impressed with the amount of fun they will have at your kids birthday party.
Amusement Center Puyallup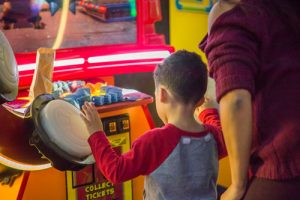 Our amusement center is all about family fun. We have something for everyone. Whether you are looking for a team-oriented game, such as a laser tag, or a jungle gym for kids under the age of ten, we are a fun-filled amusement center for Puyallup area kids and their parents.
Once you visit our amusement center, you are sure to return again. The fun never ends. With us, you get great games, great food, and great prizes. You can have amazing fun at rates that will not empty your wallet. What are you waiting for? Bring your kids for a day filled with fun and adventure. Our amusement center is open seven days a week.
We also provide advanced reservation for:
Sports teams
Day cares
Large groups
Family Activity Puyallup
Tired of the same old routine? Looking for a family activity center in the Puyallup area? We are the place to be. We are an indoor family activity center. When the weather outside is too hot or too cold for your kids to play, bring them to our family activity center. Rain or shine, you can have unlimited fun here.
At our family activity center, you can enjoy playing laser tag with family and friends. It is a perfect game for adrenaline junkies. There are new challenges in every scenario. Our family activity center is dedicated to taking the stress out of giving your kids and family a fun and affordable day out.
Below are the reasons to choose us as your family activity center:
Excellent customer service
Friendly, courteous staff
Relaxed environment
For more information about our family entertainment center serving Puyallup, please call Odyssey 1 at (253) 566-3231.