Family Entertainment Center Port Orchard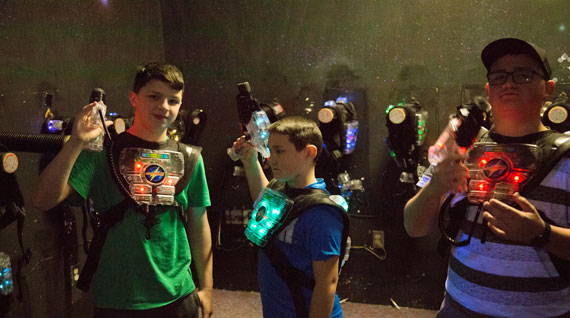 Odyssey 1 is the go-to family entertainment center for Port Orchard, WA residents. We are the place to be for unlimited fun. As your family entertainment center, we offer a wide range of activities. We have:
Arcade
Jungle gym
Laser tag arena
When you are looking for a family entertainment center in the Port Orchard area to take your kids to, visit us. You will not regret your decision. We are a family entertainment center that promises loads of fun.
What are you waiting for? Visit us today. We are a family entertainment center that has something for kids of all ages, but do not think we forgot about the adults. Parents, too, can have great fun here. We have a lot of activities for adults as well as kids.
Amusement Center Port Orchard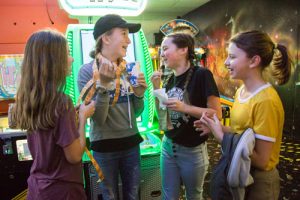 An indoor amusement center is an excellent place to take your kids when the weather outside is not ideal. Rain or shine, our indoor amusement center is the perfect place for Port Orchard families looking to have some fun. Kids who are ten years or younger can burn off their energy in the jungle gym at our amusement center.
Kids can jump, crawl, roll, and swing in our jungle gym exclusively designed for them. If you are interested in a team-oriented game, try laser tag games at our amusement center. This high-energy game will give you an adrenaline rush, and make you want to come back for more.
Our amusement center is a great place for:
Families
Groups
Birthday parties
Family Activity Port Orchard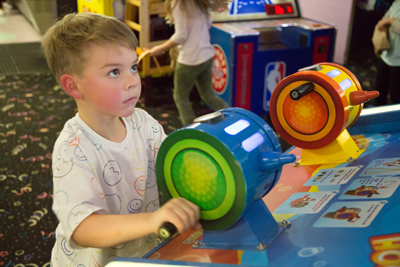 We have been the family activity center of choice since 1993. We are dedicated to providing a safe and fun-filled environment for kids of all ages. As a family activity center, we also give daycare centers an opportunity to bring the children to us for a day of fun.
Looking to host a party? Our family activity center is the perfect place to throw a party that you will never forget. If you are searching for a family activity center in the Port Orchard area where fun never ends, look no further than us.
Below are a few other reasons to choose us as your family activity center:
Our rates are very reasonable
We are open seven days a week
Friendly, helpful staff at your service
Feel free to call Odyssey 1 at (253) 566-3231 with any questions regarding our family activity options for Port Orchard residents. We look forward to having you!